ARTICLE
Designed to minimise lifetime costs
13 April 2015
Streamline, the latest generation of conveyors from KNAPP, has been designed to minimise maintenance costs through end-to-end commonality of parts and a modular system design.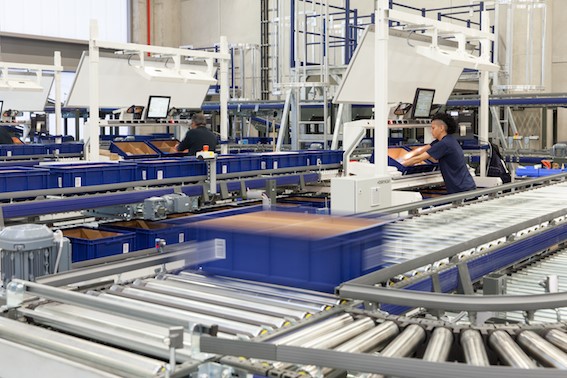 Streamline can be easily scaled up or down to suit a variety of applications and investment levels and the time required to realise the system, or expand it in the future, is much shorter. As well as the reduced number of parts, maintenance is also facilitated through quick-release clasps for the rollers.
Modular system design shortens the planning and production phase significantly. In addition, Streamline is delivered to site with a high degree of pre-assembly, thereby reducing installation time and smoothing the start-up process.
Designed in both roller conveyor and belt conveyor variants, Streamline offers quiet and versatile use throughout distribution centres. Handling containers, cartons, trays and soft packaging up to 50kg with footprints from 180 x 180mm to 800 x 800mm, Streamline can achieve a throughput of up to 3500 containers per hour. The roller conveyor system offers transport speeds of up to 1.25m/s, while the belt conveyor model achieves speeds of up to 2m/s. KNAPP's accumulation stop concept ensures minimal energy requirements combined with maximum reliability and performance.

OTHER ARTICLES IN THIS SECTION