ARTICLE
Import solution
14 May 2015
Helping to ensure imported goods from all over the world meet strict standards laid down by the European Commission, temporary building expert, Spaciotempo, has installed a high-tech structure at the Port of Felixstowe.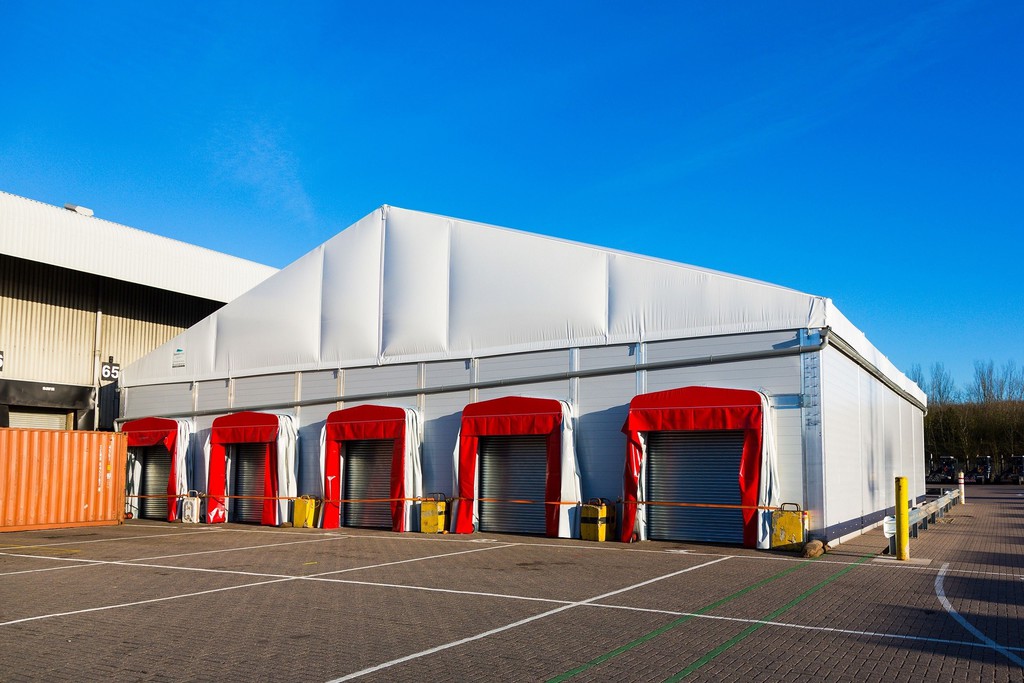 The 25m x 25m building, which is 5m high, is helping to cope with demand following the introduction of a new food safety programme at the port, which now deals with around 60% of all goods imported to the UK. It will remain on site until work to create a permanent facility which can handle greater volumes of incoming traffic is completed in July.
The structure, erected in double-quick time, features a special uPVC cavity wall system, a double-skinned thermo-insulated roof and roller-shutter doors. It is acting as a holding area which is connected to the main warehouse by a weatherproof link.
Spaciotempo has also provided five weather-protected, retractable tunnels to create a protective environment for goods being moved to the building from some of the 4.0 million containers arriving at the port each year.
Scott Jameson, managing director, said: "We were asked to provide a specific type of temporary building for the Port of Felixstowe, so we came up with a detailed, bespoke solution that's ideal for their needs.
"It's an aluminium structure that didn't require groundworks, so we were able to install both the main building and the tunnels that lead into it very quickly.
"They'll stay in place until July as the port is currently modifying its current facilities to handle higher volume."
OTHER ARTICLES IN THIS SECTION