Home
>
For bulky & out of gauge loads
ARTICLE
For bulky & out of gauge loads
14 May 2015
Specialist in the packing, securing and export of large and heavy products weighing up to 35t, Rotterdam based QARGO Packer is the first company at the port of Rotterdam to operate a Combilift Straddle Carrier (Combi-SC), which was designed to ease the handling of containers and other oversized loads.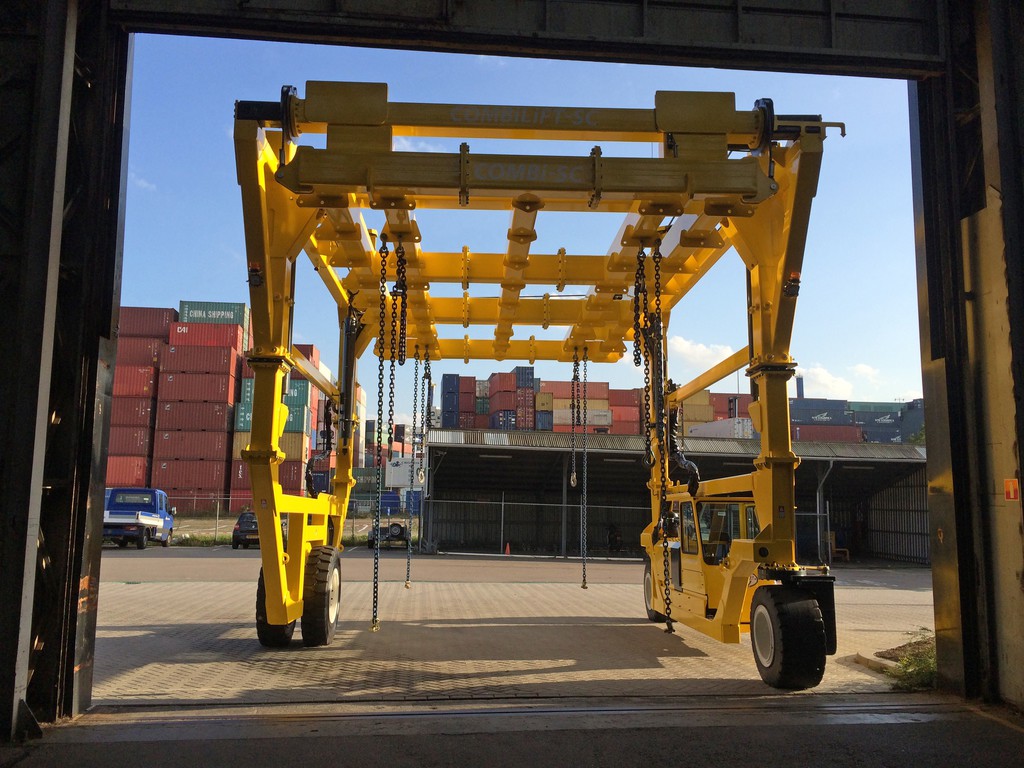 QARGO Managers Peter Bokhout and Ahrend Geeve got in touch with the Irish specialist manufacturer Combilift after seeing a video of the Combi-SC in action. Having realised that the machine was capable of much more than container handling they identified it as a versatile and cost effective solution for moving the bulky and out of gauge loads such as generators, pipes, flat racks and steel plates that the company deals with on a regular basis.
The 40t Combi-SC is effectively the manoeuvrable and multi-purpose link between the internal load packaging area and the external storage yard as it can move effortlessly between the two. It works as a crane, can offload containers off the back of trailers, deposit them in the packing area and reload them when ready for despatch.
Combilift is well known for its ability to customise products to individual requirements and following discussions with Peter Bockhout, the engineers in Ireland designed QARGO's SC to be 1700mm wider and 1000mm higher than standard models. Together with a 9m long attachment with multiple lift points it therefore offers the flexibility to securely move even the largest and most awkward loads. The telescopic design allows the SC to enter into the building but enables it to double stack when outside, enabling best use of available space for more efficient operation.


RELATED ARTICLES
No related articles listed
OTHER ARTICLES IN THIS SECTION