Home
>
Chas Day honoured for services to fork lift truck industry
ARTICLE
Chas Day honoured for services to fork lift truck industry
18 May 2015
At its Annual Awards for Excellence, the Fork Lift Truck Association (FLTA) has awarded its prestigious 'Services to the Industry Award' to Chas Day of Consolidated Fork Truck Services (CFTS).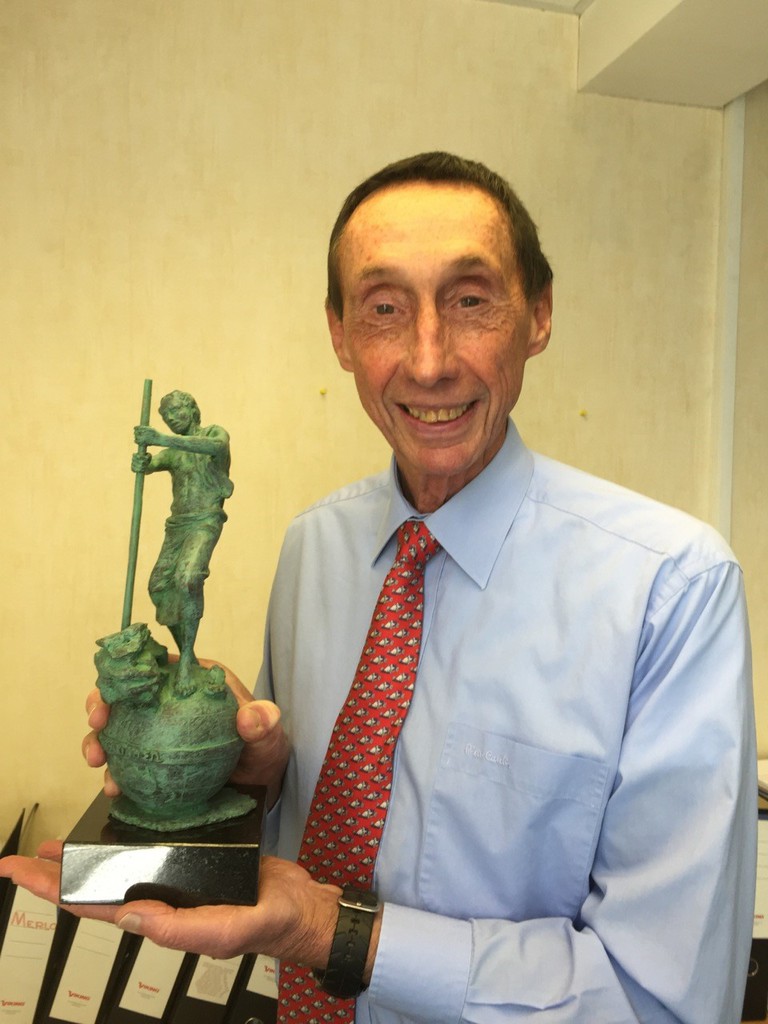 Technical Manager Day, who has been with CFTS since its inception more than 10 years ago, was instrumental to the development and launch of the UK's first national standard for the Thorough Examination of lift trucks. Today, the nationwide organisation boasts more than 400 accredited companies.
Of Day, FLTA Chief Executive Peter Harvey said: "Chas came to the fork truck industry having enjoyed a highly successful career in the aerospace industry. Their loss was our gain as he brought with him an encyclopaedic knowledge of engineering.
"The CFTS Thorough Examination is one of the most important safety initiatives in the history of the industry, used by companies covering the length and breadth of the country – most of whom consider Chas both a friend and mentor."
Developed by the industry, for the industry, CFTS Thorough Examinations embrace both LOLER and PUWER for a comprehensive Thorough Examination.
Available nationally, the CFTS Thorough Examination standard covers safety-critical parts such as brakes and steering (under PUWER), as well as chains and forks (under LOLER.)
Day, who retires this month, said: "It is a great honour to receive this award and I am humbled to receive it among so many other worthy recipients. This award is for every one of our member companies that have made CFTS such a success.
"Over the past decade, I have endeavoured to develop and promote the CFTS Thorough Examination and I am genuinely proud of what we have achieved.
"The CFTS marque is recognised, nationwide, as an indicator of quality. To have my contributions to the industry recognised by the FLTA really does end my career on a high."
RELATED ARTICLES
No related articles listed
OTHER ARTICLES IN THIS SECTION