ARTICLE
Customise cold storage space
15 June 2015
Leader in cold store warehouse construction and off-the-peg modular cold rooms, ISD Solutions is launching a high quality shelving solution to customise space requirements in busy cold room and warehouse environments, which can be folded up or down in seconds.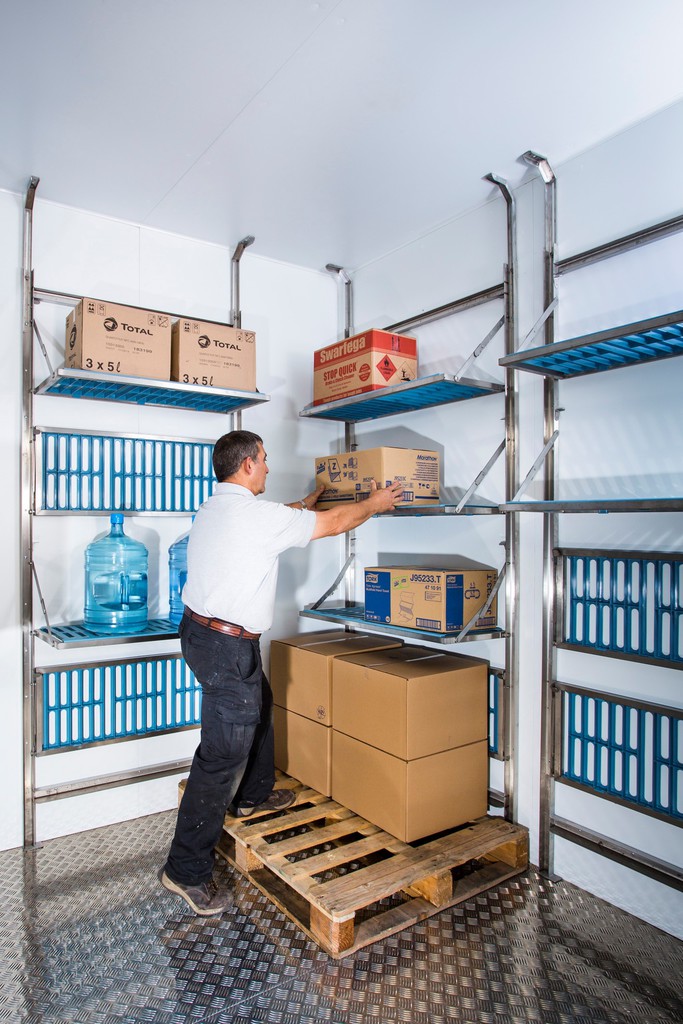 Unlike static racking systems which can limit available floor space and reduce flexibility, ISD's Stowaway Shelving is designed to be there when needed and instantly folded away when other bulkier items and palletised goods need to be accommodated.
The hygienic, easy clean, Stowaway Shelving system is manufactured from high grade stainless steel and supplied pre-assembled with four lock down shelves that can be individually set in a raised or lowered position.

OTHER ARTICLES IN THIS SECTION