ARTICLE
Security by functionality
11 June 2015
Denios offers a wide range of products for the safe handling of hazardous materials including systems for drum handling, which are characterised by high functionality and help ensure optimum safety for the workforce and the environment.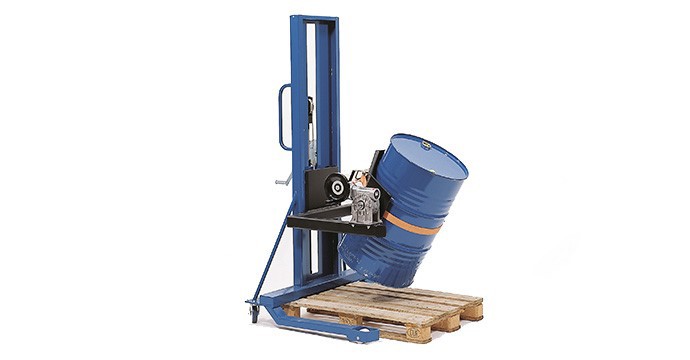 The range of drum handling equipment offered is diverse: For transporting drums and barrels products range from manual drum trolleys to solutions for transporting by forklift truck or crane.
For transportation by a forklift truck Denios offers drum grippers and drum turners, and also supplies drum buckets, drum tongs and scissor clamps for hanging in crane systems, allowing for large quantities of drums to be easily transported both vertically and horizontally.
OTHER ARTICLES IN THIS SECTION