ARTICLE
37,000 operating hours
07 July 2015
At the Alloa warehouse and glass manufacturing facility of WH Malcolm Logistics there is currently a 31-stong fleet, including Linde engine counterbalance and powered pallet trucks. The 24/7 site has a resident Linde Engineer John Alford maintaining the entire fleet and 12 of the trucks are H25Ts  fitted with 5.6 triple masts and cascade double pallet handling attachments.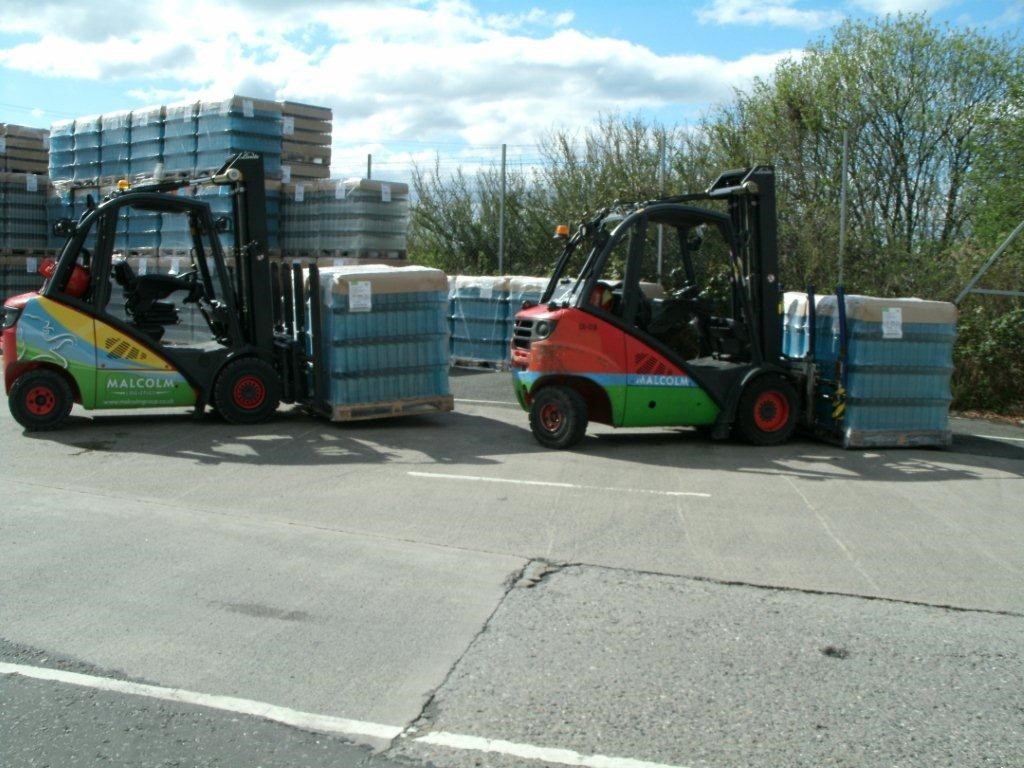 One of the H25Ts delivered in 2009 is soon to reach its 37,000th operating hour. The truck is primarily used to move palletised glass bottles working in both indoor and outdoor conditions and is working an average of 16 hours a day.
All the trucks on site are maintained by Linde and have been religiously serviced when they are due. In addition to this truck there are also 10 or 11 other trucks with more than 32,000 operating hours on them.

OTHER ARTICLES IN THIS SECTION