ARTICLE
Chilled logistics solution
09 July 2015
Automated warehouse solutions provider TGW has implemented an extensive automated logistics system for chilled and frozen food for Spanish grocery retailer, Ahorramás.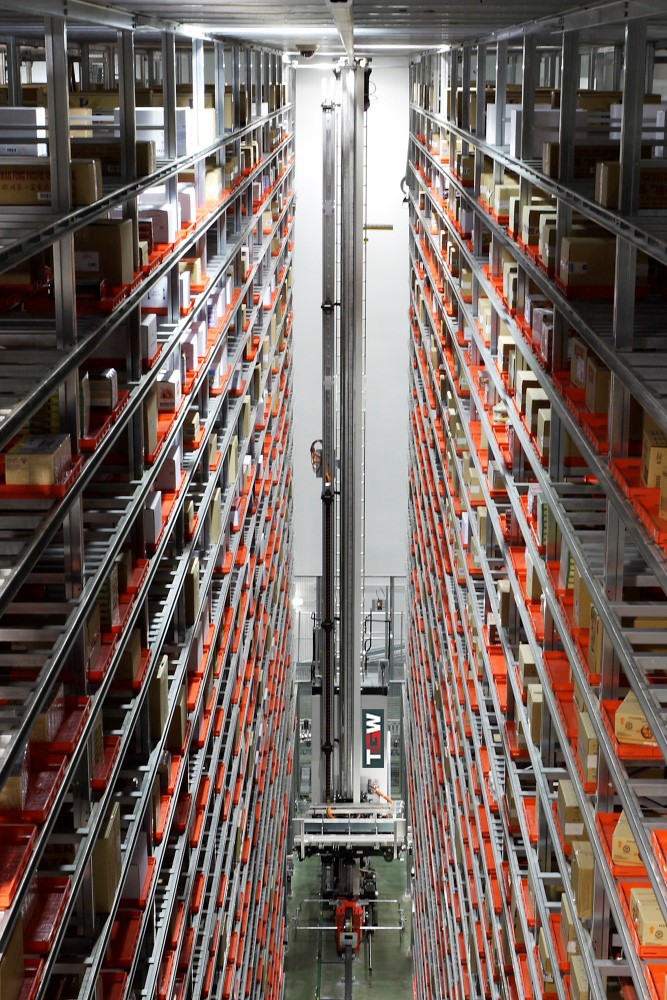 TGW designed and installed an automated mini-load warehouse and pallet warehouse for the frozen goods, which operate at temperatures of -23°C. The pallet warehouse is served by TGW Magnus AS/R machines, which can access pallets stored double deep across three aisles with 4500 storage positions.
In the six-aisle mini-load warehouse TGW Mustang AS/R machines with Twister load handling devices that are made especially for direct carton handling, serve 41,450 storage positions.
OTHER ARTICLES IN THIS SECTION