ARTICLE
Walk-in store
08 September 2015
Practical and flexible the walk-in Multistore from DENIOS is suitable for storing a wide range of hazardous materials in IBCs, drums or small containers stored on or in spill pallets, on spillage decking elements, in dispensing stations or on hazardous materials racking.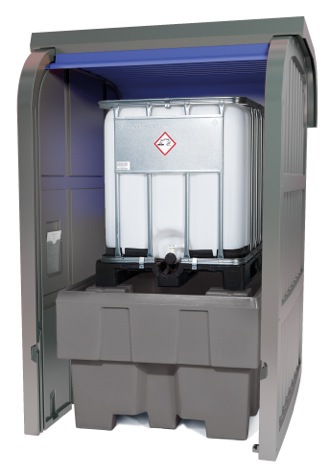 The multi-purpose store is also suitable for large waste containers, bulk goods containers or stackable containers. It is manufactured from weather resistant, corrosion-free polyethylene (PE).
A lockable shutter door offers effective protection against unauthorised access. Multistore is ready for pipe and cable routing as well as for floor mounting and is supplied ready assembled. A cantilever rack system and document pocket are available as an option.
OTHER ARTICLES IN THIS SECTION