ARTICLE
The apprentice
07 September 2015
Apprentice Alex Woltman has secured a full-time role at strapping equipment specialist Mosca Direct.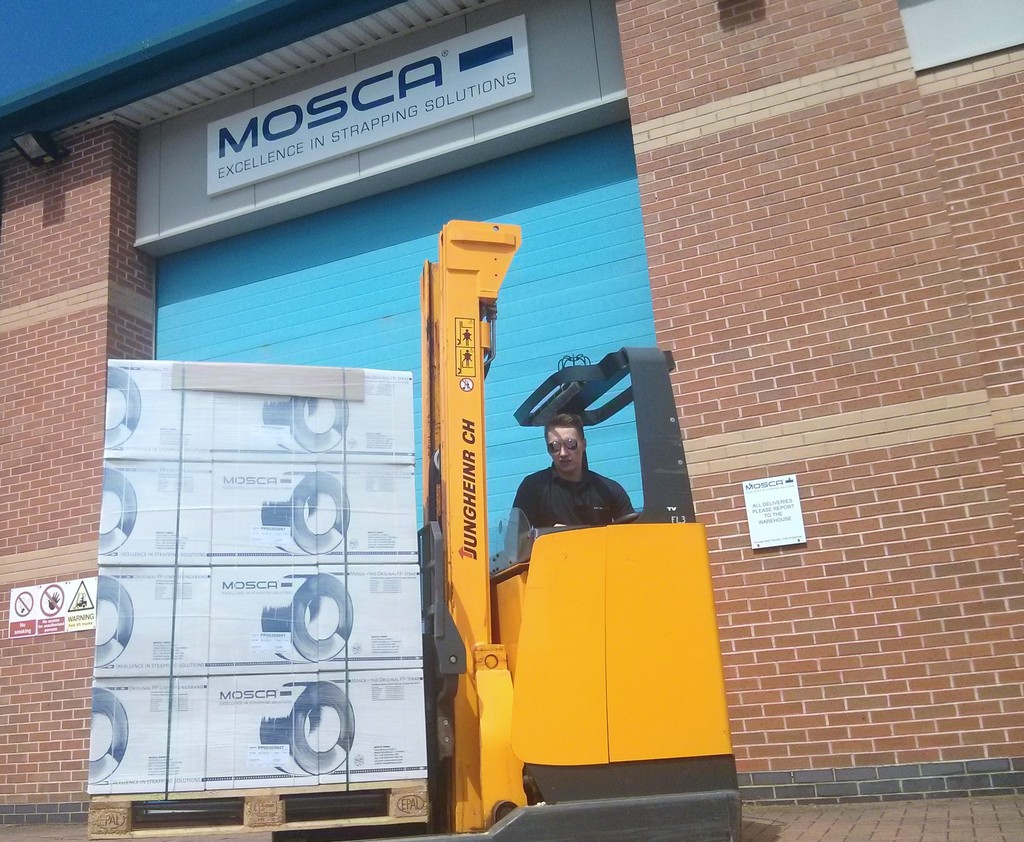 Alex, 21 was appointed to the role of service and warehouse co-ordinator after impressing Mosca directors during his 12 month apprenticeship with the company.
Alex initially joined Mosca as a service team apprentice in March 2014. During his first 12 months he gained valuable experience across a wide range of service team administrative functions before being offered his full-time position. Upon completing his training in fork-lift truck and reach truck driving he was able to take over the role as service and warehouse co-ordinator in full.
Mosca worked closely with New College Nottingham's Business-to-Business team in the initial appointment of Alex, and as part of his apprenticeship he attended regular workshops at the college where he learned about customer service, first-line customer support and various administration processes. Mosca is continuing to support Alex in his college studies as he works towards the final of his level 2 NVQ qualification in Business Administration, the results of which are due later this summer.
Mosca's engineering and operations director, Julie Walton said: "We have been very impressed with Alex's performance over the past 12 months. He has fitted into both the department and the rest of the company exceptionally well.
"With the skills he has learned, Alex is now instrumental in checking and sending out our Service Spare Packs that support our external system engineers when they are servicing our range of strapping machinery.
"Over the next few months, he will continue to gain experience in other areas of our warehouse and servicing department, developing his skills and increasing his knowledge of the industry."
"I'm delighted to have been offered the role on a permanent basis," says Alex.
"I've really enjoyed being part of the Service Team; they're such a brilliant bunch of people and have been so supportive of me over the past 12 months. I'm incredibly grateful for having been offered this opportunity."
Mosca Direct is the wholly owned UK based subsidiary of Mosca GmbH, Germany. Located in Cotgrave, Nottingham, Mosca Direct supplies top of the range German designed and manufactured strapping machinery. The machines are based on a modular design and fit easily into existing lines or as part of a new project. Mosca Direct also supplies PP & PET plastic strapping, stretch film, and spare parts and offers comprehensive machine servicing.
OTHER ARTICLES IN THIS SECTION