ARTICLE
Training need emphasised
09 September 2015
Thorworld Industries is urging companies not to skimp on the provision of training to their loading operatives, citing not only the Health & Safety risks of non-compliance but the practical benefits that can be achieved from enhanced efficiency.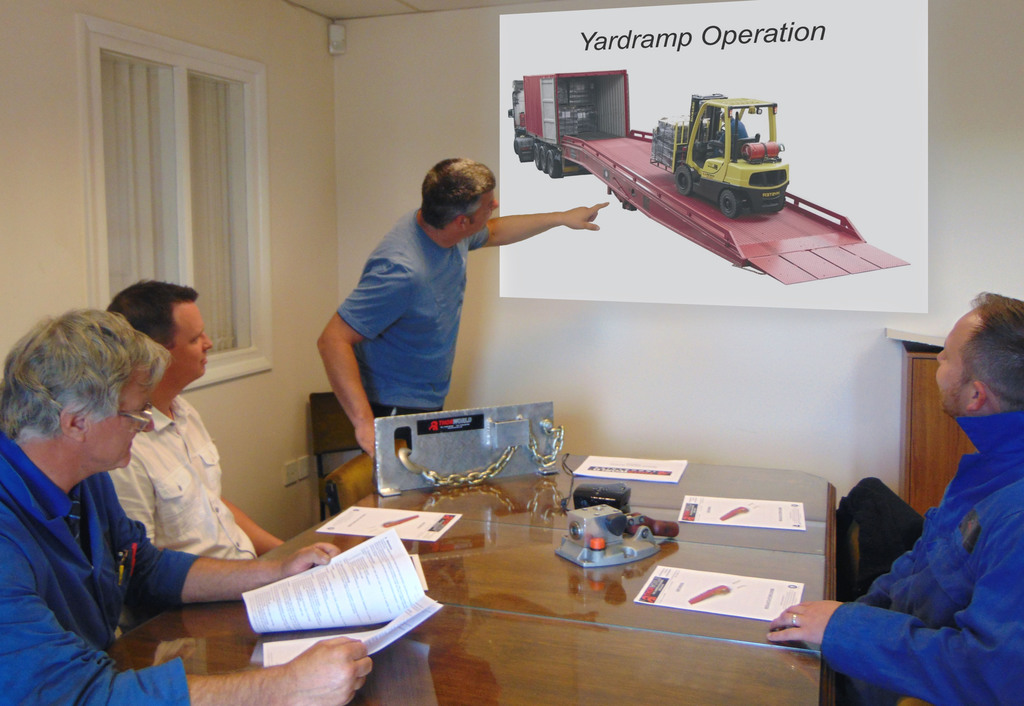 According to Mark James, health & safety manager at Thorworld Industries, the company has seen a year-on-year drop in customers taking up its training option, which is designed specifically to help operatives in the loading area to optimise the safe usage of mobile yardramps and associated loading and unloading aids.
Thorworld points out that it is a legal requirement of the Health & Safety At Work Act to provide, amongst other things, information, instruction, supervision and training to ensure employees are adequately safe in the workplace, therefore there are substantial benefits to seeking training direct from the Original Equipment Manufacturer (OEM).
"While yardramps are not subject to a formal legal requirement such as a fork lift certificate, our course helps employers to meet the requirements of H&S legislation as well as improving on-site safety and productivity," James explains.
"It's a matter of balancing the fastest way of loading or unloading with a yardramp, against doing it the safest way – clearly, the best way is one that is at once fast and safe, and our course helps operatives to understand how to achieve this."

OTHER ARTICLES IN THIS SECTION