ARTICLE
Strapping machines
09 September 2015
Stephens & George Print Group has once again turned to strapping specialist Mosca Direct to fulfil the requirements of its expanding production-line, with the installation of two SoniXs Evolution MP-6 T strapping machines.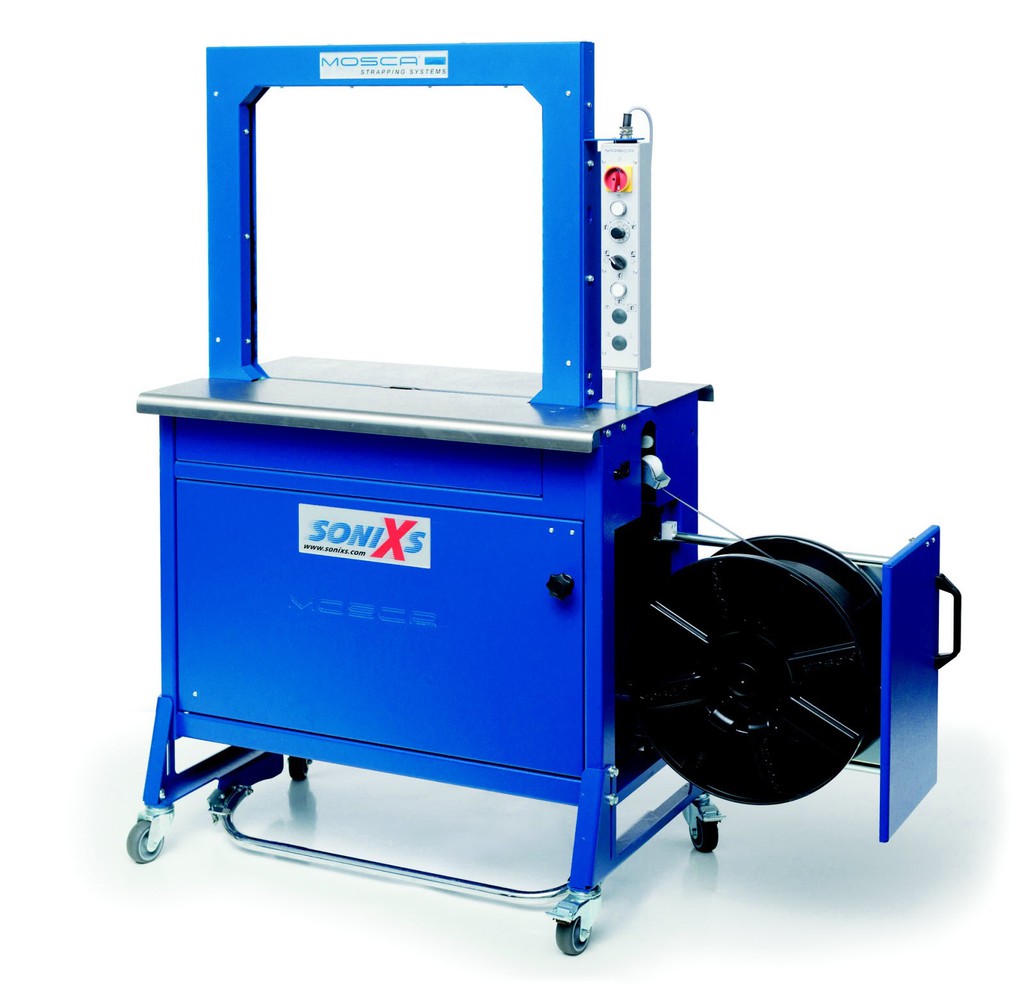 The two new SoniXs machines are being used for the application of strap to various brochure and mail-out products. Standard features of the SoniXs MP-6 T include tool-free disassembly and reassembly, resulting in easy access for cleaning and maintenance, while wear-free DC drives with integrated electronics, adjustable strap tension via potentiometer and programmable strap tension value ensure reliability and user-friendly operation.
Other benefits include cycle counter integration; quick strap coil change achieved by changeability options from the front and side; automatic strap threading system complemented by automatic strap loop ejection; and strap end detection with ejection of remaining strap.
OTHER ARTICLES IN THIS SECTION