ARTICLE
Packing systems launched
05 October 2015
Kite Packaging has released a range of packing benches and packing material dispensers, aimed at providing an economical choice for growing operations.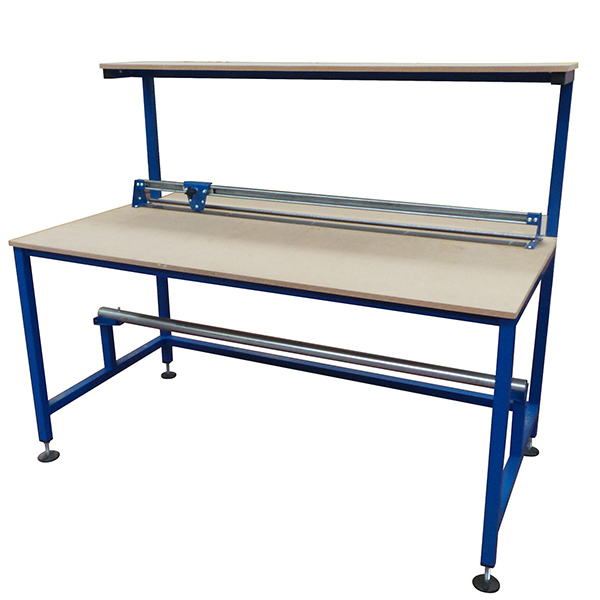 Kite has sold packing equipment online, as well as consumable products, for a number of years. However it soon became apparent that their premium range of packing benches, consisting of three highly engineered models, were considered a significant investment for some of their smaller customers.
The new economy range includes a basic table, a table with an upper shelf for extra storage, and a fully-integrated table with shelving, roll dispenser and a cutting device so that products can be wrapped and sent for dispatch in one neat area.
Kite is offering the packing benches in two different sizes – 1500mm and 1800mm in length respectively, to suit most packing and fulfilment operations.
The company has also launched a range of economy roll dispensers, including mobile dispensers on wheels to move around an operation, as well as a floor-standing fixed model in various widths that include a cutter – for even, exact pieces of packing material every time.
Jake Kirk, managing partner for Kite Online said: "We hope that by offering a range of great value packing benches and material dispensers we can help smaller businesses to improve efficiency and therefore grow their business quicker. Many of the products we offer on the website, particularly from our own brand range, are designed to solve a problem in the supply chain – and having access to cheaper equipment will massively help our smaller customers in focusing their investment in their products, not their overheads."
They come flat-packed, to reduce shipping costs and to make it easier to transport them through narrow doors and passageways. They can also be collapsed easily.
OTHER ARTICLES IN THIS SECTION