ARTICLE
Forklift speed limiter
12 October 2015
To help transport and storage operations heighten safety and reduce costs, Transmon Engineering has developed its 'next generation' of speed limiting and safety devices for forklift trucks.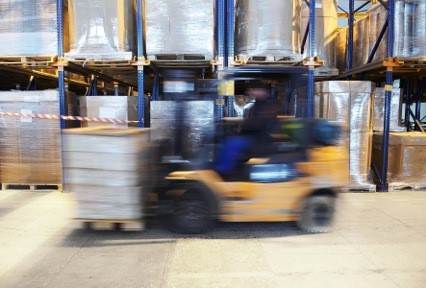 The iTEch Control system is designed to restrict a vehicle's top travel speed, to enhance safety. It can be fitted to any type of forklift truck and the latest version helps businesses to reduce costs through decreased fuel consumption and servicing, thanks to an idle shutdown feature.
The system also prevents wheel spin when changing direction, and protects the transmission by preventing hot-shifting while moving, further contributing to reduced costs.
"Alterations to the design of the 2015 model have helped to considerably reduce manufacturing costs as well, which we pass on to our customers," says Transmon sales manager, Bob Warner. "In addition, close collaboration with different vehicle manufacturers during creation of the new iTEch Control unit has resulted in the fitting time being greatly reduced as well as removing the need to modify the vehicles, which was previously necessary in some cases."
Proportional restriction when travelling up inclines is made possible by improvements to programming on both systems. If the system detects a decrease in speed, for example, the throttle restriction is gradually relaxed to increase engine revs, allowing the vehicle to maintain its speed while travelling up the slope. New software also makes it easy and quick to programme and update the unit from any Windows-based laptop via a USB cable.
Although the iTEch Control system is primarily designed for vehicles with 'drive-by-wire' electronic throttle control, a new Motor Controller add-on enables both units to be adapted to suit traditional cable-operated throttles as well. This means the same unit can be fitted to all types of vehicles, removing the need for vehicle engineers and suppliers to support several different units. It also means that the unit can be removed and re-fitted to different models.

OTHER ARTICLES IN THIS SECTION