Home
>
Fast installation, high capacity
ARTICLE
Fast installation, high capacity
09 October 2015
New from Dawsonrentals portable cold rooms (PCR) is the High Capacity Cold Store which now includes the option to maintain temperatures down to -20˚C.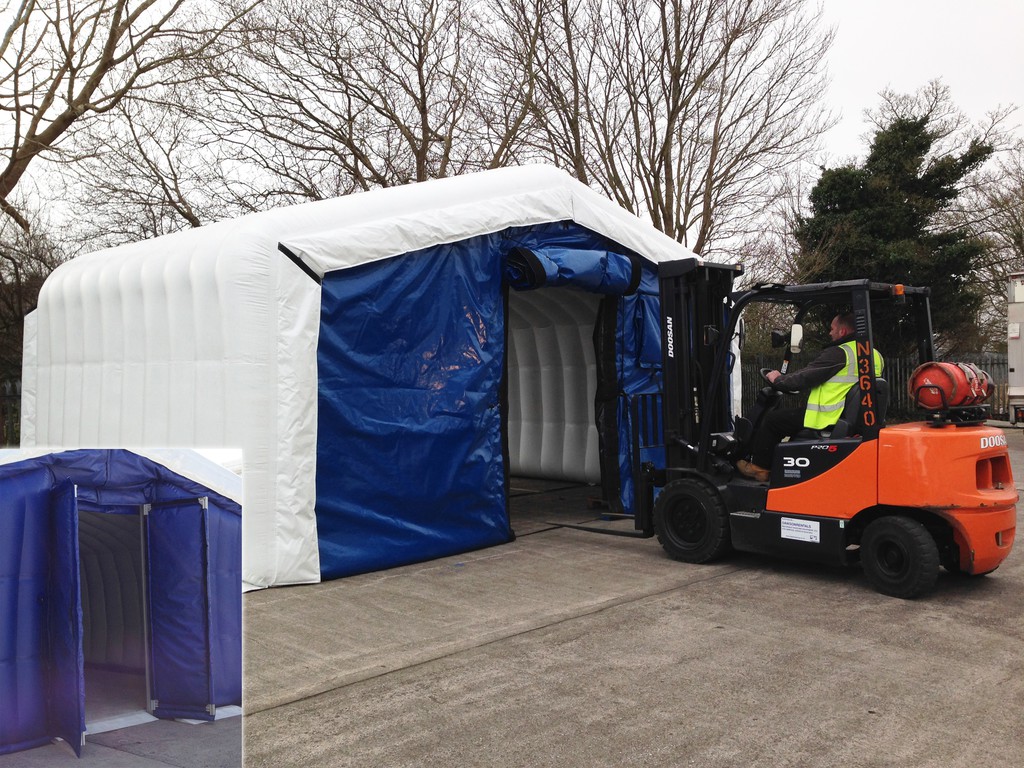 The original inflatable cold store is a ready alternative to container based cold storage. Manufactured from two layers of fire retardant composite textile material, the cavity formed between these layers is pressurised with air producing an extremely rigid structural element. This creates a rigid building ideally suited for both temporary and permanent indoor and outdoor applications.
PCR prides itself on the speed new products are brought to market in response to customer needs. The High Capacity Cold Store is a perfect example; after every hire customers are asked for their feedback. Two issues reported were whether it was possible to lower the operating temperature and whether the usable space inside could be increased.
Christian Williams, MD of Dawsonrentals PCR comments: "The technical challenge started with creating a self-supporting structure that met our customer's need for minimal running costs. Keeping a high-power compressor running to maintain an inefficient structure was not an option. So we worked with our manufacturing partners and have created an innovative structure capable of handling up to 20 pallets stacked to head height, deemed the maximum safe height for free standing storage. Not only that but after exhaustive testing we also developed a forklift compatible, quick access door."
RELATED ARTICLES
No related articles listed
OTHER ARTICLES IN THIS SECTION