ARTICLE
Cost-effective modification
12 January 2016
Increased shipment size has prompted acoustic technology provider, Universal Silencer, to successfully modify its existing Thorworld Industries loading ramp and platform, after nearly six years of effective use.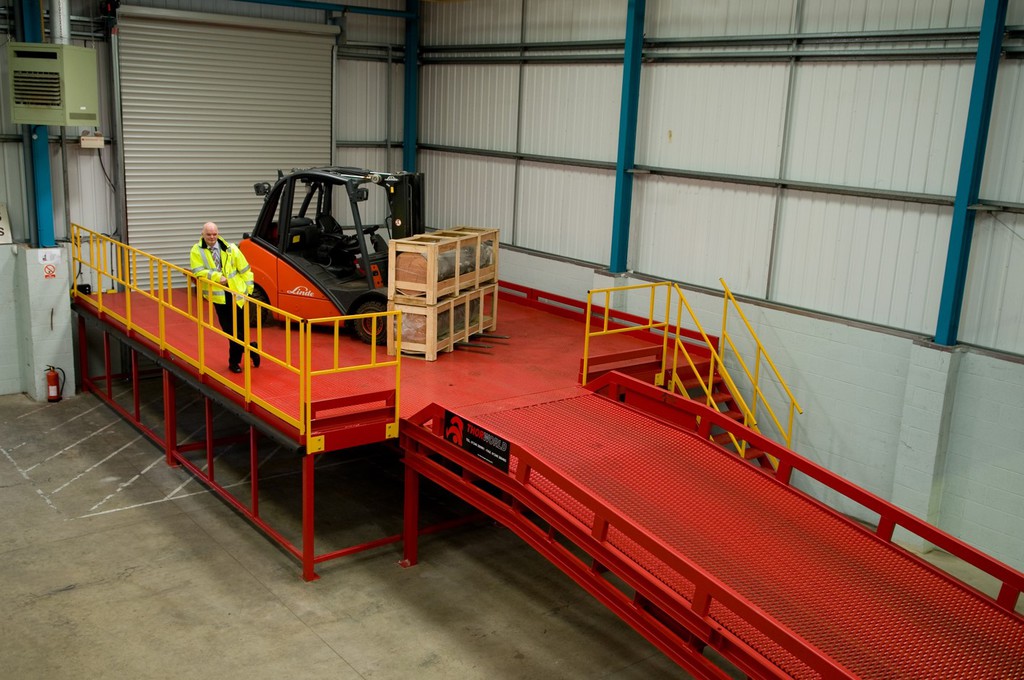 "Recently, we've been receiving equipment that's over 8 metres long and more than 2.25 metres in diameter - all of which is loaded in containers that are larger still," says Mike Hough, the Universal Silencer's European operations manager.
"This led us to experience situations where, during loading, one end of the new larger containers would arrive on the ramp, before the other end was on the platform. This made unloading goods more challenging, and furthermore, created a potential health and safety concern."
As Universal Silencer's ramp and platform were originally designed and manufactured by Thorworld, the equipment had the capacity for cost-effective modification, using appropriate, compatible designs, within an efficient time-frame.
"Having our existing equipment appropriately modified made both practical and financial sense," says Hough. "We agreed a plan with Thorworld, which started with the manufacturer's expert engineering team taking dimensions and producing precise drawings."
Extension pieces were manufactured for installation and, with potential for downtime a concern for Universal Silencer, Thorworld's engineers made the necessary modifications onsite within a single day, enabling staff in the loading bay to successfully work around the container deliveries.
The extended equipment, which is securely bolted to the floor but can be moved whenever required, is performing well and accommodating the deliveries that have already arrived.
OTHER ARTICLES IN THIS SECTION