ARTICLE
AAH Pharmaceuticals invests in 11 strapping machines
25 February 2016
Distributor AAH Pharmaceuticals has installed 11 Mosca TR-6 Base Machines in its warehouses over the past 18 months.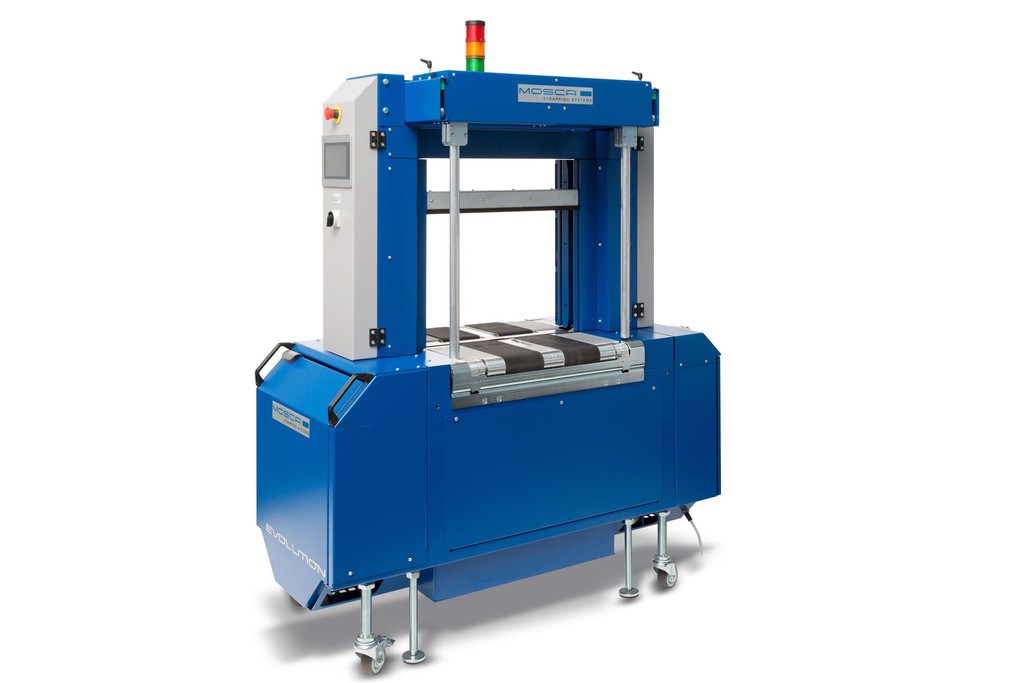 The Mosca TR machines are being used to apply strap to plastic tote boxes, commonly used in the pharmaceutical industry. The machines, incorporating the option of Mosca's patented SoniXs ultrasonic sealing system, feature electronic calibration which can be integrated into most production lines. In addition, easy accessibility and tool-free disassembly of the strap way components provide simple maintenance and troubleshooting. A digital display on the control panel with selector switch for single, double or multiple strapping ensures easy and straightforward operation. The TR also offers extremely low energy consumption as well as CE marking and conformity declaration.
The SoniXs sealing system uses a sontrode to produce sonic vibrations to weld the strap. This results in a consistent seal that is much stronger and far more resistant to tearing than the traditional heat seal method. For industries such as pharmaceutical distribution, where security is a major consideration, the SoniXs seal can deliver additional assurance as it leaves a distinctive imprint on the strap weld, acting as a deterrent against tampering and theft.
With 19 distribution sites stocking over 20,000 products and coordinating over 100,000 deliveries a week, the Mosca machines not only provide a capable and reliable solution for the high-throughput business of AAH Pharmaceuticals but are also very easy to use, requiring minimum operator intervention on the shop floor.
Mosca's TR-6 range, available in Base and Pro versions, is suitable for a wide variety of industries, particularly those with high product throughput and the need for constant machine availability, including wholesalers, printers, logistics, food and pharmaceutical. The Base model meets entry-level needs, while the Pro model serves as a high-end machine with a Human Machine Interface (HMI) and full network capability, making it suitable for fully integrated lines where various different pieces of equipment communicate directly with each other. The Pro also offers a comprehensive choice of options to pre-programme strapping processes and adjust them automatically to meet changing needs. In addition, a detail error display supports troubleshooting.
OTHER ARTICLES IN THIS SECTION