ARTICLE
Greater running time
11 February 2016
Manbat Industrial is the UK's sole distribution partner for deep-cycle battery specialist, US Battery Manufacturing.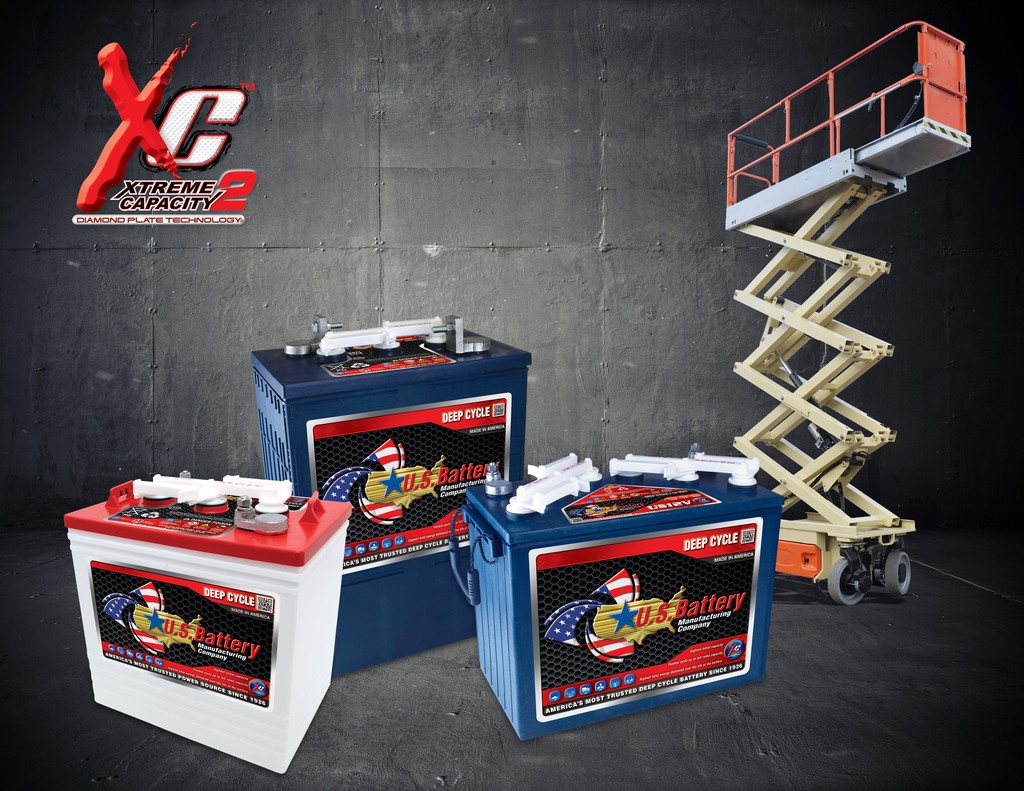 A key feature of US Battery's XC2 deep-cycle battery range is its ability to provide more running time for battery powered access lift and cranes. Available in both 6-volt and 12-volt formats, these batteries are designed and able to reach their peak capacity in as few as 25 cycles.
They provide higher total energy delivery, extend battery life, and, as a result, with proper maintenance, a fleet of lifts, cranes, and access platforms fitted with XC2 batteries can deliver substantially lower annual operating costs for users.
OTHER ARTICLES IN THIS SECTION