ARTICLE
Andon light kit
08 March 2016
A surge in demand from operations keen to improve visual management systems and eliminate wastage has encouraged WERMA to introduce a new comprehensive kit of the essential components required to set up a simple manually operated andon light system.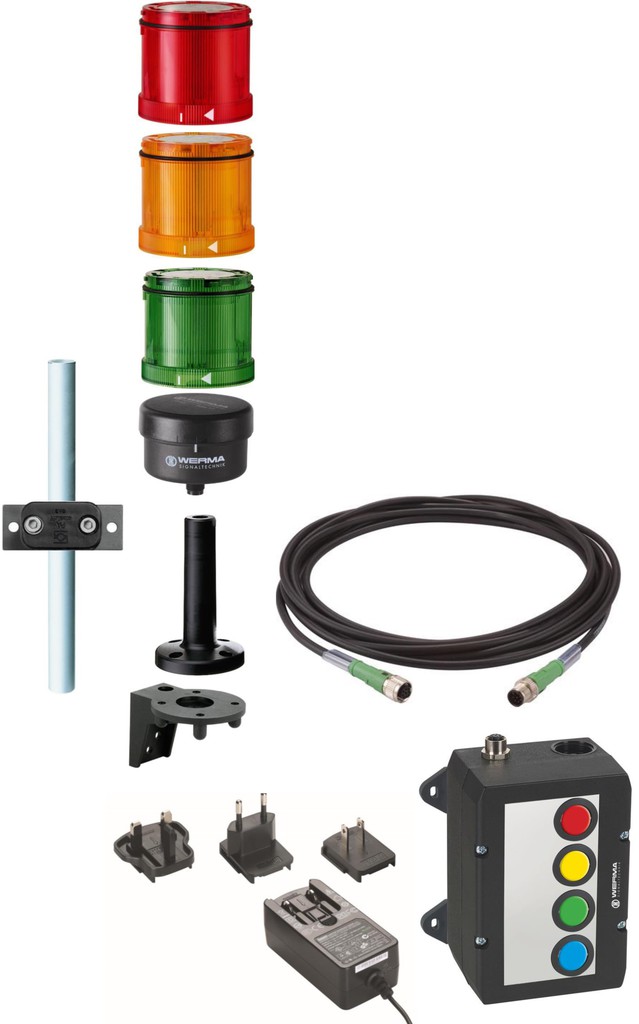 In Lean manufacturing terms Andon refers to any visual display that shows status information on the plant floor. Werma's AndonBOX & Light Kit contains all the necessary components to create an Andon system.
The AndonBOX & Light Kit is a 24V system which allows up to 4 light tiers to be switched. The mains power supply has interchangeable adaptors for EU, UK and North America, and has a 100-240V input range making it suitable for most countries.
The kit is available via RS Components (part number 849-5409).
OTHER ARTICLES IN THIS SECTION