ARTICLE
55 straps per minute
11 April 2016
Strapping equipment specialist Mosca has introduced a large frame version of its top-selling RO-M Fusion model, specifically developed for the corrugated industry.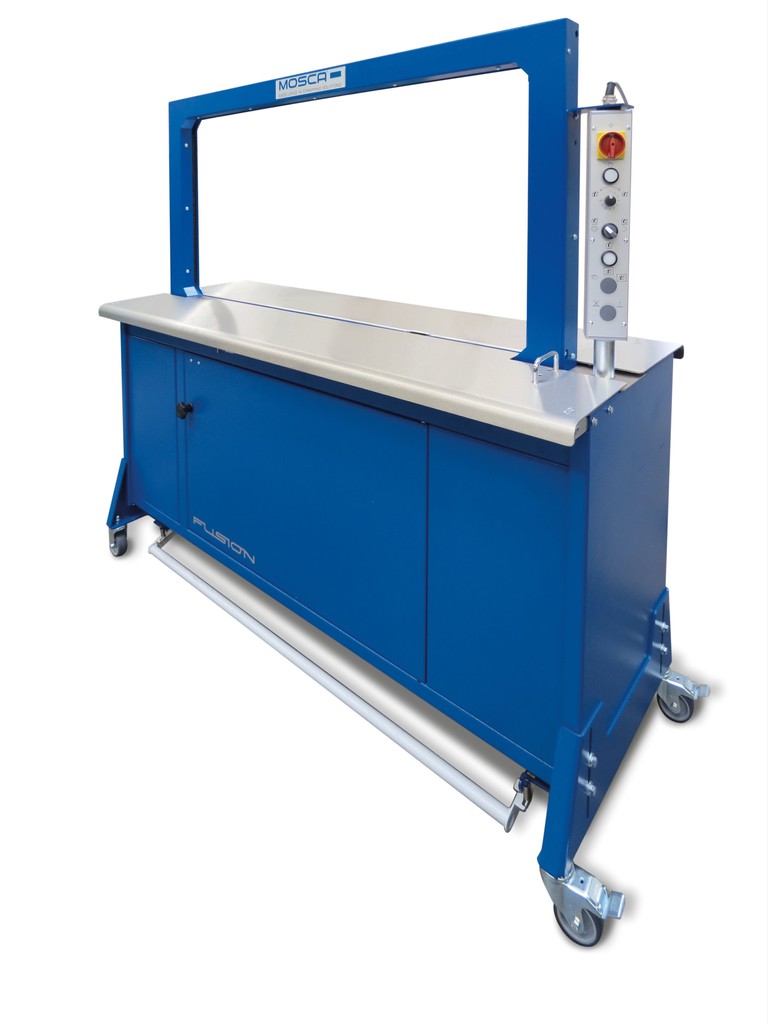 The new addition combines the larger dimensions required for bulkier product loads with the proven solid design, reliability and simple operation of the RO-M Fusion range. It incorporates Mosca's Standard-3 sealing head and offers straightforward maintenance.
For operator ease-of-use, bundles can be positioned manually onto the table plate and a foot pedal or a push button activates the simple strapping process. In addition, the machine features a potentiometer that allows the operator to easily adjust strap tension. Depending on the size of the bundle, the machine achieves a rate of up to 55 straps per minute with a strap width of 5mm.
Other user-friendly features include a turntable control panel and an infeed system that simplifies changing strap coils by using an easily accessible spool.
OTHER ARTICLES IN THIS SECTION