ARTICLE
Nilfisk Group at MACH
12 April 2016
The Nilfisk Group is exhibiting a number of machines designed for the manufacturing industry.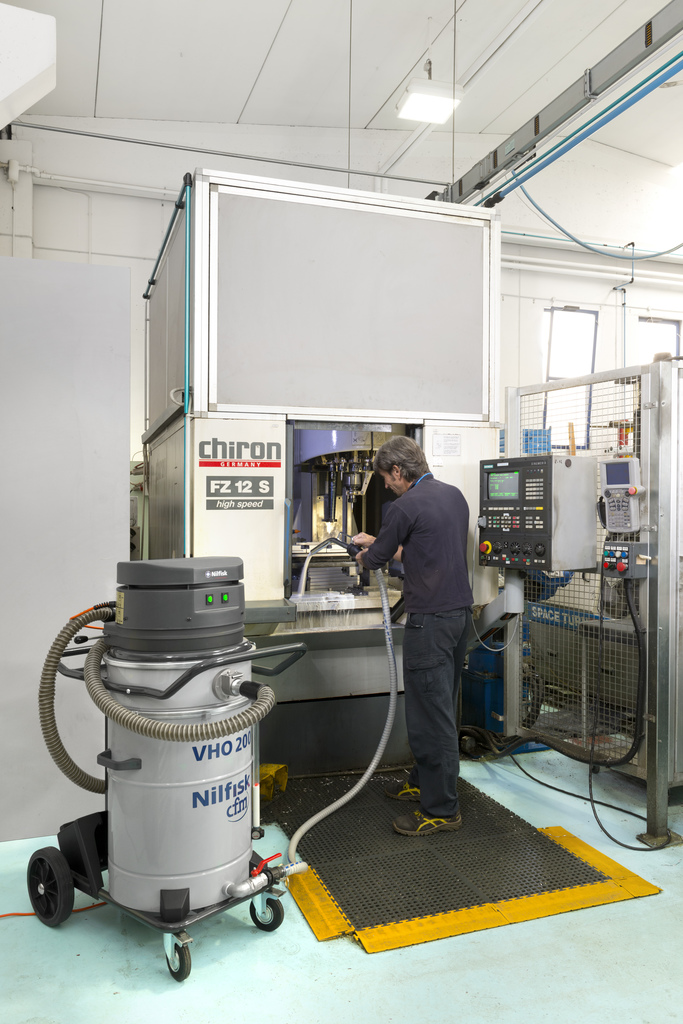 All parties are invited to come along to view the exhibits and chat to a member of the specialist UK team.
The range of machines and solutions to be displayed improve daily operations by making mechanical production safer and cleaner, reducing downtime and guaranteeing product quality.
Visitors can view a Centralised Vacuum System on the stand together with a range of Industrial Vacuums and Scrubber Dryers. The VHO 200 Industrial Vacuum, designed to collect chips, oil cuttings, lubricants and oil spillages for the metalworking industry will be on display. The 304 stainless steel VHO 200 features a removable collection bin with all accessories resistant to oil and water based fluids.
Also centre stage will be the successful micro ride-on scrubber dryer the SC2000. The SC2000 allows users to increase working speed by up to 50% for far less investment than a standard walk behind machine. The average working speed being 6 km/h compared to a walk behind machine at 4 km/h. Stand 4458
OTHER ARTICLES IN THIS SECTION