ARTICLE
Logistics firm optimises forklift charging
11 April 2016
The site of Quehenberger Logistics in Enns is one of the most important hubs for the company, which operates throughout Europe. To guarantee constant availability of the electric forklift trucks for their internal material flow, the company relies on innovative battery charging technology from Fronius.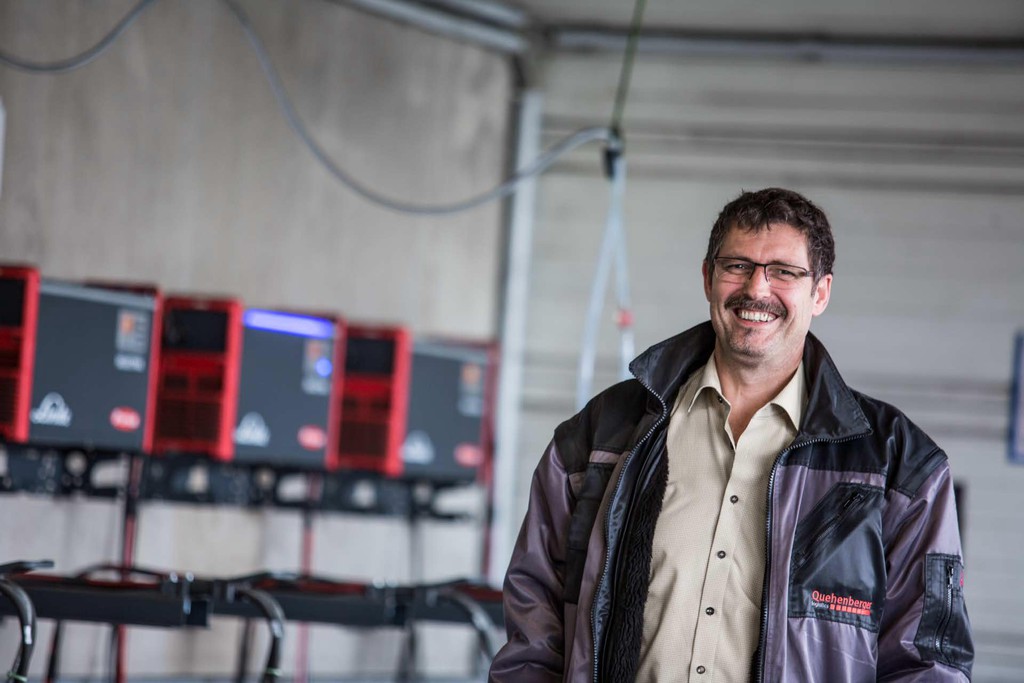 The Selectiva battery charging systems and Cool Battery Guide Easy information and management system ensure optimum utilisation of the battery pool, as well as an ultra-gentle and energy-efficient charging process. These advantages mean Quehenberger not only benefits from a reliable, fully functioning stacker fleet, but also significantly lower operating costs.
"Our stackers rack up roughly 150 operating hours a week," explains Thomas Putschögl, head of technical operations at Quehenberger in Enns. "This simply wouldn't be possible without changing the batteries." In the past, however, the company constantly ran into problems, as it was not immediately obvious to the employees how long the batteries had been connected to the chargers. The utilisation of the battery pool suffered as a result, as Putschögl recalls: "Often a driver would simply take the very first battery for ease, regardless of whether it was already fully charged and had cooled." This not only reduced the availability of the forklift trucks, but also the service life of the costly traction batteries.
The major advantage of the Fronius Ri charging process is that it does not follow a fixed characteristic, but instead adapts according to the age, temperature and state of charge of the individual battery. To guarantee maximum availability of the forklift truck fleet, Fronius also installed the"Cool Battery Guide Easy information and management system. Its job is to intuitively guide the stacker driver to the battery that has been fully charged for the longest and is therefore the coolest. An LED strip is attached to each charger. The device that completed the charging process first lights up blue, so that the driver knows at first glance, which battery should be used.
OTHER ARTICLES IN THIS SECTION