ARTICLE
Hubtex expands HQ
14 April 2016
By the end of 2016, Hubtex will expand its headquarters by 4,670 m² in the industrial area, west of the city of Fulda.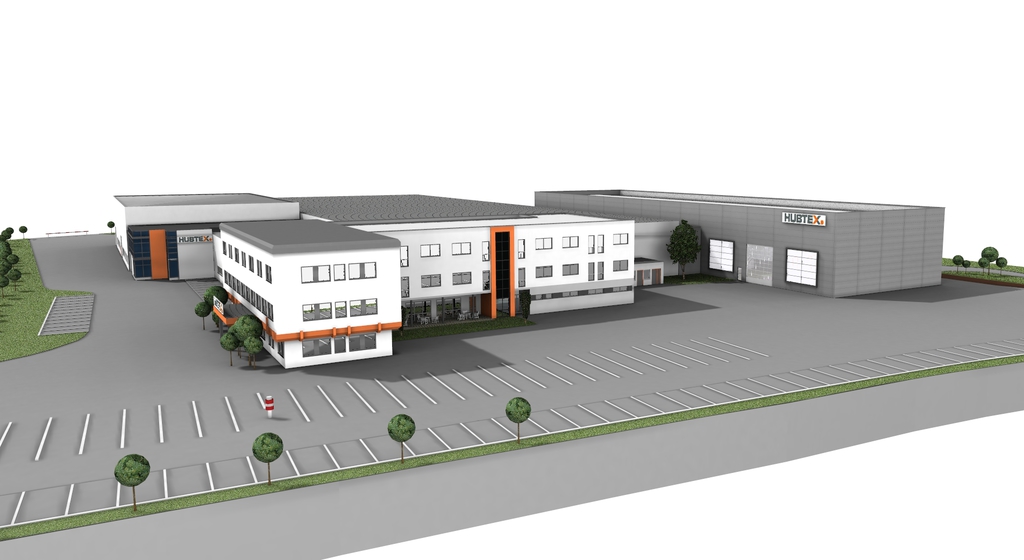 This means, the internationally leading manufacturer of forklift trucks will focus its increased investment for the handling of long, heavy, and bulky loads and will expand its capacities as well as the production facility in Fulda, Germany.
For many years, Hubtex has recorded an annual increase in orders. In addition to the growing development of its core product, the electric multidirectional sideloader, there is a particular increase in sales of heavy-duty forklifts and special-purpose vehicles – all of which contributed to the decision to proceed with the new building. "In 2015 alone we recorded orders exceeding €80 million", explains Hubtex Managing Director, Sales and Procurement, Hans-Joachim Finger, happily. Quite often, special-purpose vehicles for the aviation and automotive industry require longer assembly times. Therefore, during the first step, Hubtex will expand the production and assembly floor by 2,720m² to a total of approx.14,800m². Of this, 2,250m² will be allocated to the new assembly hall, which is adjacent to the existing production facility. The assembly hall will be one storey high, and its dimensions will be 91m long, 25m wide and 12.75m high.
To manufacture heavy-duty units with excessive dead weight, the new production facility will be equipped with three additional gantry cranes. Each has a lifting capacity of 20 t. Eight further slewing cranes with a load-bearing capacity of up to 3.2 t will be utilised to increase the assembly capacities. The factory floor is designed for high-load capacities of up to 260 kN. In a connecting wing, measuring 470 m², located between the existing assembly hall and the new building, there will be additional storage spaces, material supply areas as well as offices and breakrooms (coffee, snack, lunch areas) for the employees. The completion and start-up of the new assembly hall is planned for August of this year. "The expansion of the production location is a very important investment in the future. This allows Hubtex to provide the conditions for additional growth, secures state-of-the-art technology for its customers and ensures fast production sequences from the time the order is received to the delivery", explains Jürgen Keller, Manager Director, Production and Development at Hubtex.
Furthermore, during the second building phase, Hubtex will expand the existing offices and breakrooms by approx. 1,950 m2. "Due to our exceptional order situation in 2015, we had to increase our staff by ten percent – this demand is of course also reflected in our building activity", explains Marco Goldbach, General Manager, Finances and HR. The ground level of the extension will measure 670 m² and will contain a cafeteria, changing rooms, and bathrooms. The first and second storey will have office spaces and measure 1,280 m². The construction will start in March 2016 to ensure that after a building period of about nine months, and after investing €6 million, the project will be finished at the end of 2016. The systematic expansion of the special-purpose vehicle production is part of the long-term expansion strategy of Hubtex. Stand G02, Open Exhibition Ground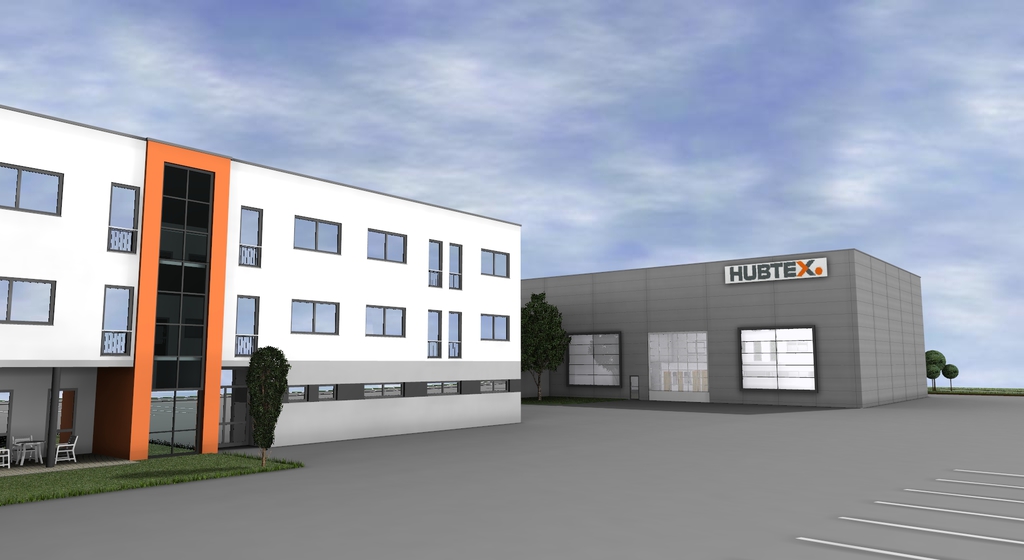 OTHER ARTICLES IN THIS SECTION