ARTICLE
Accurate shipments
13 May 2016
Plant exporter Floréac guaranteed accurate shipments, reduced customer complaints and more than halved its credit note value by deploying automated shipping verification on its plant trolleys based on Zetes' Vision Technology.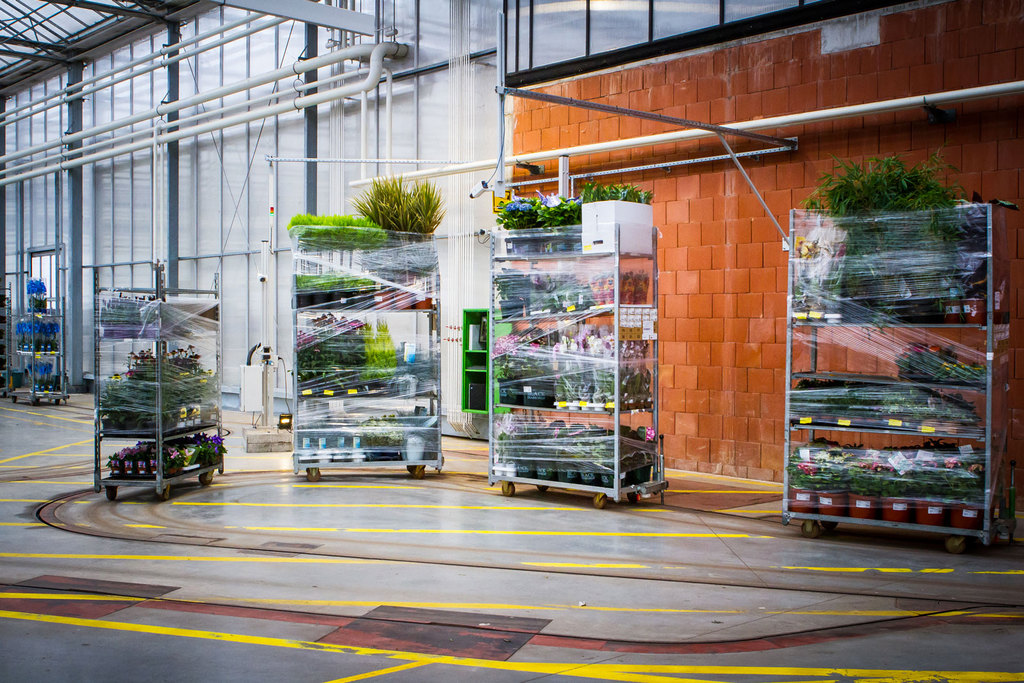 Pot plants are shipped to customers on sector specific trolleys. In order to guarantee accurate shipments and invoicing, including a correct shipping note per trolley, Floréac looked for a solution that would provide a quick and efficient shipping verification system for completed trolleys. At first, manually scanning the picking labels was considered as an option.
However, it quickly became apparent that due to the vast number of order lines, this would be both highly time-consuming and very expensive. Zetes proposed its automated shipping verification solution, which uses vision technology, to rapidly and efficiently validate that the correct products were on the correct trolleys.
OTHER ARTICLES IN THIS SECTION