ARTICLE
Apparel retailer outsources complete logistics op
04 May 2016
Premium equestrian footwear and apparel supplier Ariat Europe has signed a 5 year logistics contract with Howard Tenens.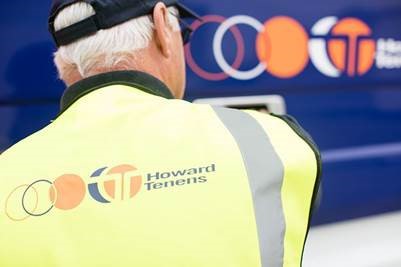 As part of Ariat's exciting expansion strategy they decided to outsource their logistics operation to enable them to concentrate on, and grow, their core business. Following a rigorous tender process Howard Tenens were awarded the contract.
Howard Tenens were able to consolidate Ariat's four warehouses into one and reduced the space footprint required, therefore providing a more efficient logistics operation. This approach had the added benefit of providing Ariat with a later next day cut off time for orders, delivering a tangible benefit to their growing customer base as well as future proofing their volume growth plans.
Robin Walker – projects lead for Ariat stated: "Howard Tenens were chosen as our partner after a thorough selection process. The team have been motivated, professional and extremely focused on Ariat's business targets. Ariat is looking forward to growing our business in partnership with Howard Tenens and are confident that we are stronger together".
As a group Howard Tenens continues to build on its freehold network of sites with depots in Ashby, Andover, Boston, Cheshire, London, Swindon and a recently purchased site in Manchester which includes 175,000 sq ft of warehouse space. Howard Tenens have also just completed a new build facility of 169,000 sq ft in Gloucestershire to further develop their property portfolio.
OTHER ARTICLES IN THIS SECTION