ARTICLE
Sovex launches parcel handling solution
04 May 2016
International vehicle loader and conveyor manufacturer Sovex launched its telescopic boom, the compact TL4, at LogiMAT.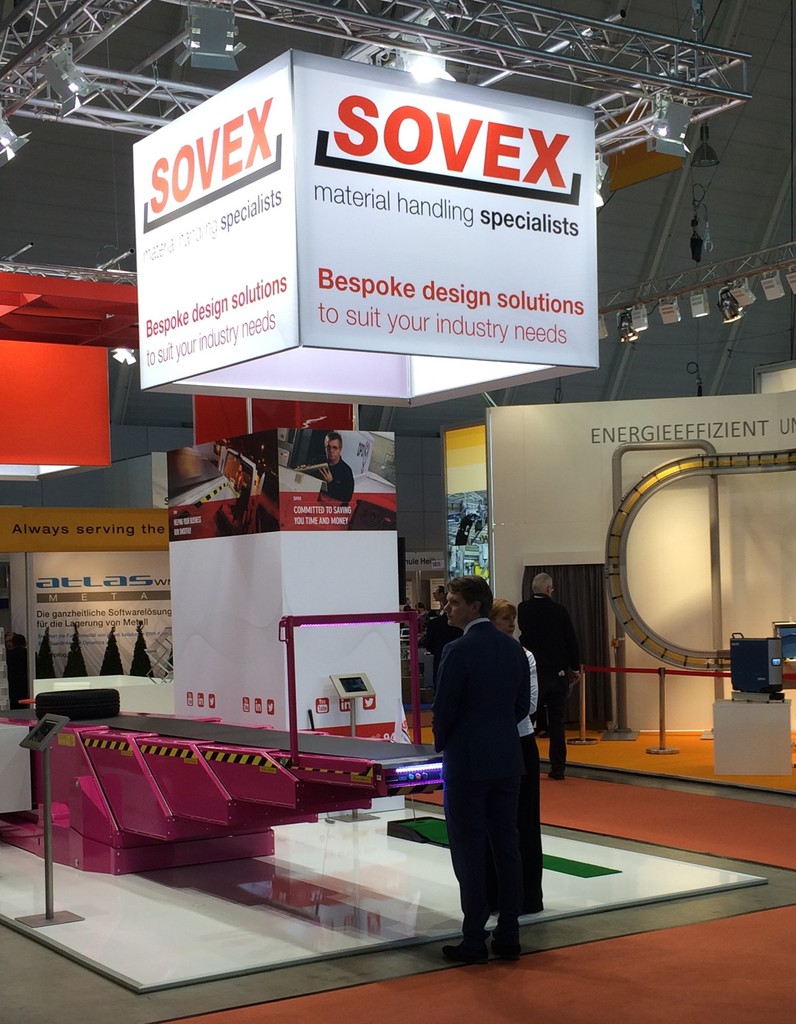 The vehicle loader is part of a conveying solution which was designed to meet the demands of the world's largest courier company Deutsche Post DHL.
Sovex was challenged to manufacture a space-saving parcel handling solution which led to a multi-million pound order. The compact TL4 can move bi-directional away from the raised dock, using surface mounted rails and a specially designed guidance system, allowing parcel handlers to use pallet trucks as and when required - freeing up vital floor space.
One of Sovex's smaller telescopic booms, it has a closed footprint of 4.2m along with 4 extending telescopic sections allowing an additional extended length of 10.4m. Standard features include LED lighting, anti-collision strip on the front of the boom and underside covers. A foldable gallows lighting addition allows full illumination when extending into trailers or sea containers. All key components on Sovex vehicle loaders are readily accessible reducing service time and downtime.
The telescopic boom extends into any type of trailer and container – and drastically reduces the time and manpower required to load and unload products.
The Sovex team will demo the TL4 in CeMAT. CeMAT Stand H25, Hall 027
OTHER ARTICLES IN THIS SECTION