ARTICLE
Strapping machine investment
08 June 2016
Cullen Packaging has invested in another Mosca strapping machine for its plant in Glasgow.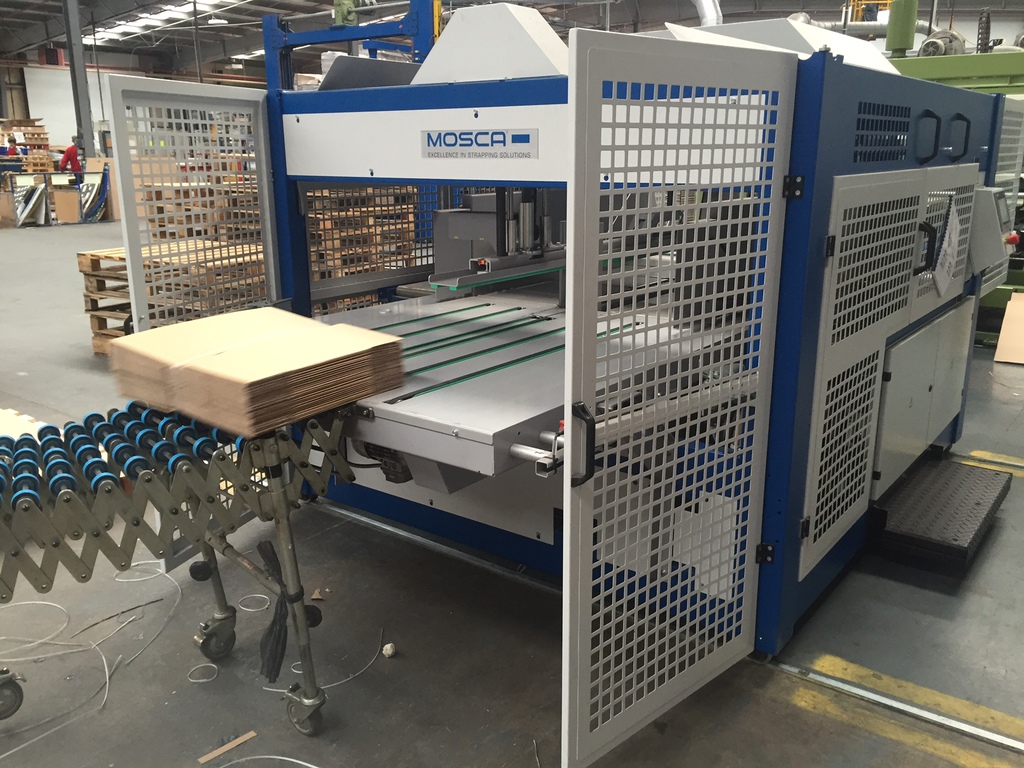 The company, a leading supplier of a large range of recycled paper products for the NHS and leading supermarket chains, has installed an MCB-2 in-line squarer-bundler from Mosca to strap bundles of finished boxes after manufacture in a casemaker as part of an automated production line.
The MCB-2 has been developed for corrugated board applications and features an integrated squaring system that allows users to align stacks before strapping them. Strapping occurs in the direction of bundle travel, typically in-line with flutes, and the squaring system provides control of all sides to deliver squared, uniform bundles.
The machine's fully automatic in-line strapping ensures fast setup and job changes at up to 27 inline bundles per minute. Smooth transfer of each bundle is achieved by the use of the latest brushless DC technology, which also offers low maintenance.
Cullen production manager Chris Adam explains: "The automatic strapping process is faster than manual strapping and this means we can run our casemaker faster achieving higher throughput."
This is the third Mosca machine to be purchased by Cullen.
OTHER ARTICLES IN THIS SECTION