ARTICLE
SSI Schaefer sponsors youth football team
30 June 2016
SSI Schaefer shows continuous support for youth organisations local to its Andover head office, by announcing that it's the new kit sponsor of Upper Clatford Youth FC.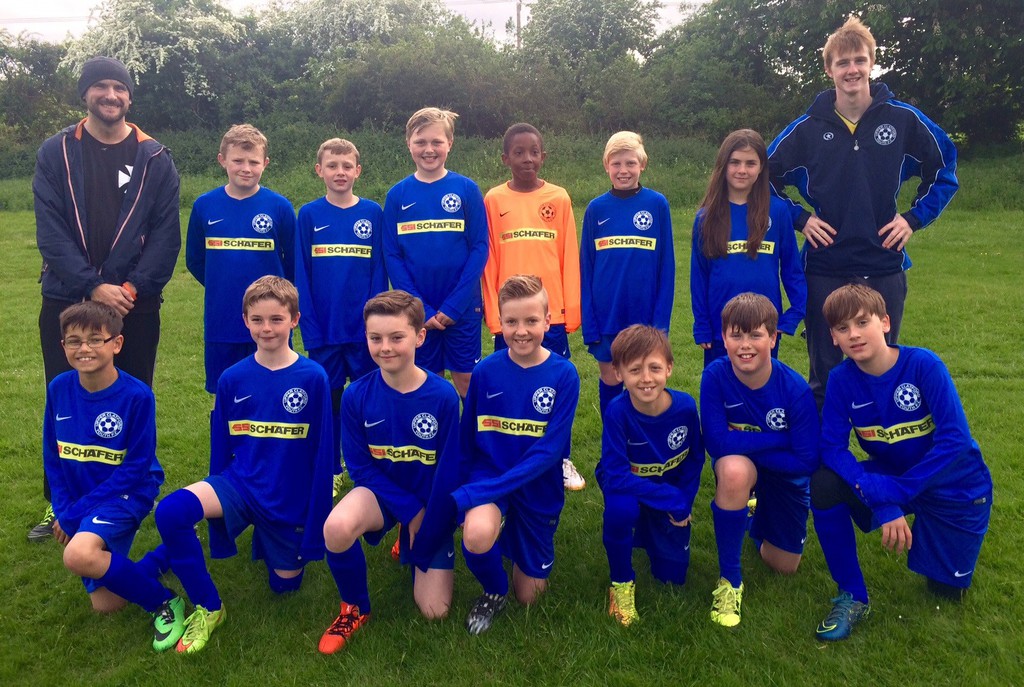 The football club was founded in 1995 by two dads looking to provide football for their sons, starting out originally as an off-shoot of the Upper Clatford men's team. Such was the popularity that more youth teams were formed and there are currently eight teams ranging in age from 9 – 16 years. Since the club's formation, it is estimated that over 800 boys and girls have played for the club, the teams have won the Hants Cup, numerous league championships and countless cups and tournaments. With eight team kits and training equipment to provide, the club is dependent upon the generosity of corporate sponsors to keep subs to a minimum and make it affordable for all to enjoy. SSI Schaefer has sponsored the playing kit for the Under 11 team.
Club Secretary, Jennie Handford said: "A huge Thank You to SSI Schaefer for their very generous donation. Without such sponsorship help we simply could not survive".
This is the third youth football team to receive SSI Schaefer sponsorship, with Andover Town Whites Under 11's and CK Andover Under 13's also being supported.
OTHER ARTICLES IN THIS SECTION