ARTICLE
Tow tractor for shopping centre
08 July 2016
The Thistles Shopping Centre in Stirling has taken delivery of a new T1200 tow tractor from Bradshaw Electric Vehicles, the UK manufacturer and supplier of industrial electric vehicles.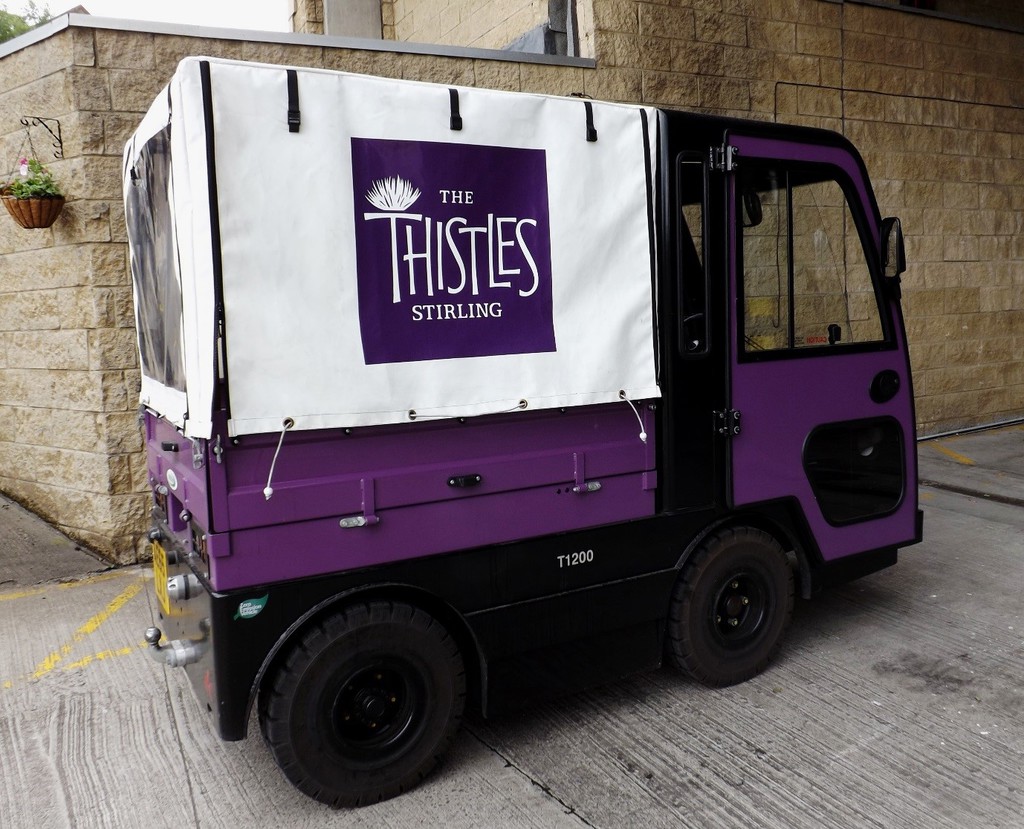 The T1200 tow tractor is capable of towing 12 tonnes and will primarily be used for transporting resources, consisting mostly of recyclable materials, and towing a trailer with 1100L waste bins. The tow tractor will be used to transport over 400 tonnes of resources annually.
Martin McAtee, facilities manager at The Thistles, said: "Our challenge and the reason why we need a sturdy, hardworking vehicle is because the Thistles is made up of two Shopping Centres, functioning as one with a main road between them, which means we have large amounts of resources that must be transported between the two service areas in all kinds of weather. We chose the T1200 tow tractor from Bradshaw because it covered our criteria of a vehicle that has to be road legal, must be able to tow very heavy loads seven days a week, have serious green credentials and from our customer's perspective it has to look good while it's doing all of that!"
The T1200 was taken on a rental contract from Bradshaw, who provide various purchasing and rental options to suit requirements.
Fitted with a PVC roll up panels to all three sides of the cargo area, allowing for easy loading and unloading, the tow tractor was painted to customer specification ready for corporate branding. A four wheel vehicle, the T1200 has powered hydraulic steering and 48 volt AC controller. Suitable for road registration, the tow tractor comes complete with twin headlights, indicators and hazard warning lights.
OTHER ARTICLES IN THIS SECTION