ARTICLE
Pallet press improves productivity
11 July 2016
Mosca Direct has supplied a bespoke pallet press system to corrugated packaging producer Board24, part of the Logson Group.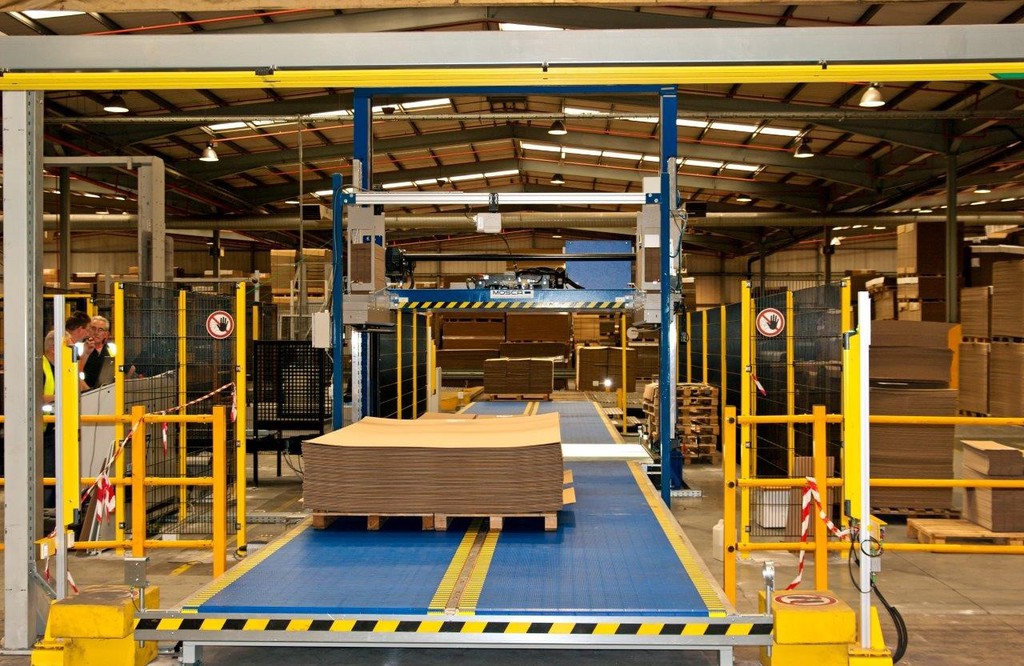 The new machine is said to have had a substantial impact on productivity, operating at high speed while being extremely economical.
The Mosca KCR-131 pallet press incorporating a SoniXs sealing head has been installed at Board24's Preston site as part of the company's ongoing growth following the recent installation of a new corrugator.
The site produces corrugated sheetboard supplied palletised to specific customers' requirements. With the greater output from the new corrugator, Board24 required palletising equipment that could keep up with the increased levels of production. The Mosca KCR-131 pallet press enables the strapping of up to 200 pallets per hour, compared to 150 pallets per hour of competitor machines. Board24 has also opted for a spare sealing head plus a test rig so that troubleshooting and maintenance can be completed in-house and out of line. This prevents any stoppages in production or taking the whole machine out of service.
Previously Board24 needed separate machines for label application but the new KCR has been custom-built to incorporate top-edge protection, label printing and application into one machine. This increases efficiency, as the need for conveying equipment to move a pallet to a separate label printing machine is no longer needed. It also means less floor space is required and less involvement from operators, further streamlining and automating processes.
OTHER ARTICLES IN THIS SECTION