ARTICLE
Document applicator speeds packing process
16 August 2016
Inther sold its first Automated Document Applicator to the warehouse of German hardware store Bauhaus.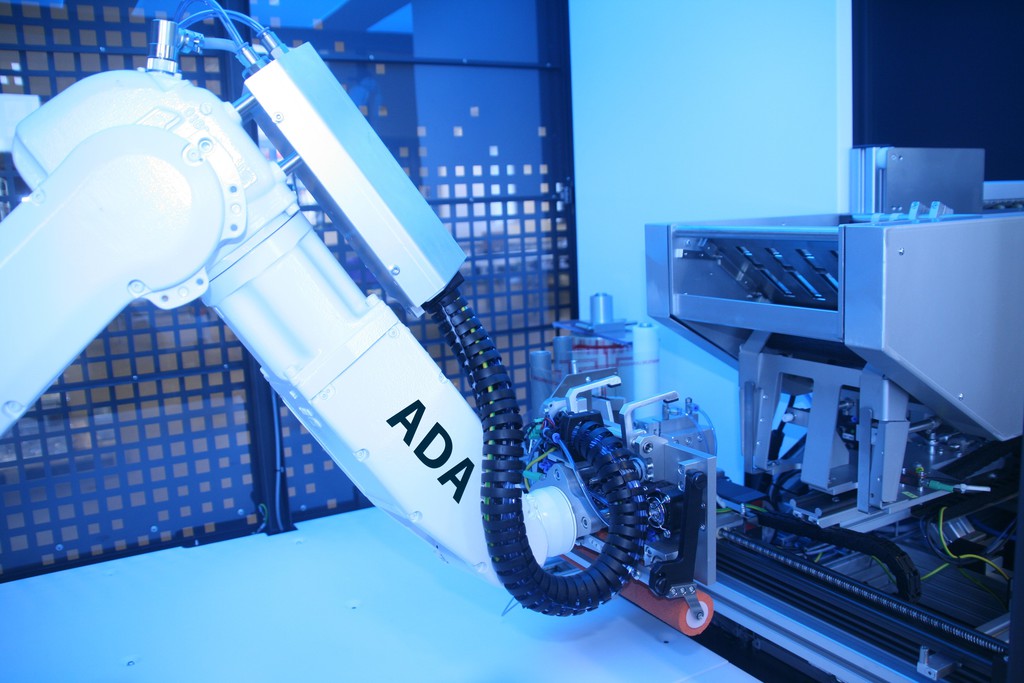 The ADA is a new product – and the first developed by system integrator Inther together with machinery company SRD – which fully automates the application of documents to the exterior of boxes.
Bauhaus will take one ADA in order to improve the efficiency of its packing process. It will be implemented by Inther & SRD in autumn 2016.
ADA prints, buffers, folds and applies documents with a docufoil to boxes. Both the size of the box, and the position on which the document should be attached, can vary constantly. ADA always ensures that the right document is applied to the right box.
Last year, Inther won the Logistica Audience Award for this machine.
OTHER ARTICLES IN THIS SECTION