ARTICLE
Lasts four times longer
02 September 2016
Stertil Dock Products has released its latest generation of PE Dock Bumpers, providing protection for vehicles, loading bays and buildings. The design allows left and right bumpers to be interchanged and rotated to enable users to achieve four times the working life of traditional dock bumpers.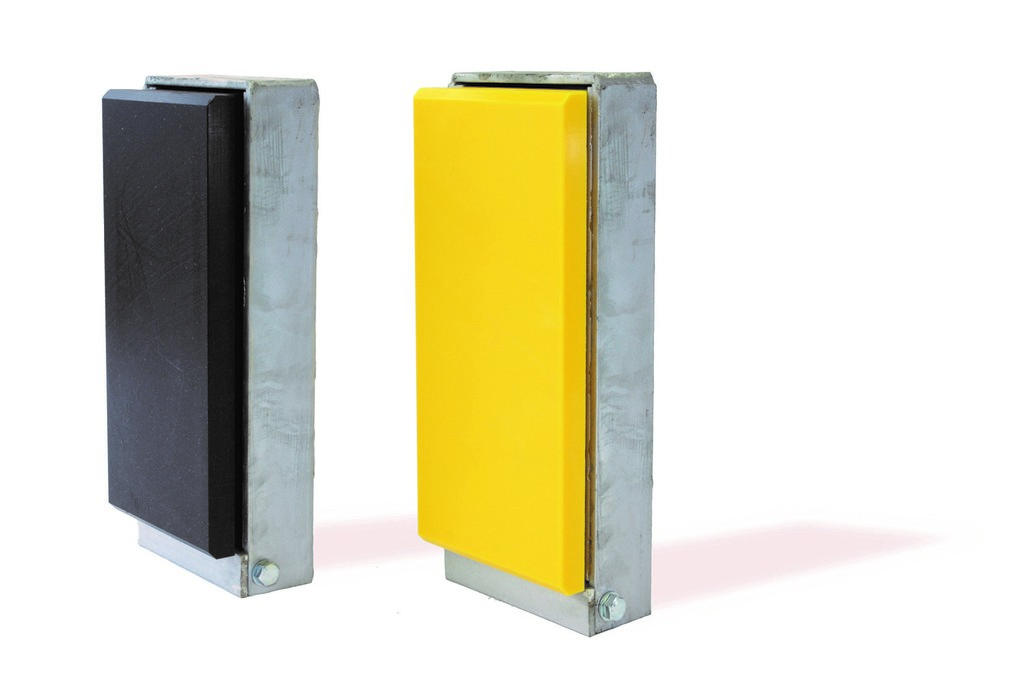 Stertil PE dock bumpers combine a robust construction and patented materials to provide superior performance and longevity. Each bumper is housed within a solid galvanised steel frame mounted directly to the dock face using concealed fixings. This ensures that fixing bolts are completely covered, yet easily accessible, to prevent them being damaged by or causing damage to reversing lorries.
Also contained within the galvanised steel frame is a pair of innovative rubber cushioning strips that spread the impact forces of reversing vehicles to help eliminate damage. Mounted in front of and positioned against the cushioning strips is the pad of the PE bumper which may be supplied in black or yellow colours. The pad offers a low coefficient of friction to reduce abrasive frictional forces The bumper pad may be quickly fitted or removed utilising the steel frame's removable bottom plate.
During use, the greatest wear is caused by reversing lorries and most often occurs on the top corner of the inside of a bumper. It's not unusual for traditional dock bumpers needing to be replaced because of excessive damage in just this one area. However, without the need to undo fixing bolts, left and right PE bumper pads may be rapidly swapped to present an undamaged face to reversing vehicles.
"Our latest generation of PE dock bumpers is unparalleled," says Andy Georgiou, general manager of Stertil Dock Products. "The combination of a galvanised steel frame, no exposed fixing bolts and a low-friction front pad is unique to Stertil. Also, our PE dock bumpers are widely acclaimed for lasting longer than conventional bumpers. It's no wonder that one of our customers refers to them as a 'fit and forget' solution."
OTHER ARTICLES IN THIS SECTION