ARTICLE
Low level order picker
30 August 2016
With the new VELiA order picker, available from Red Diamond Distribution, Mitsubishi design engineers have created a low level order picker that is said to boost throughput by 20% in a typical warehouse.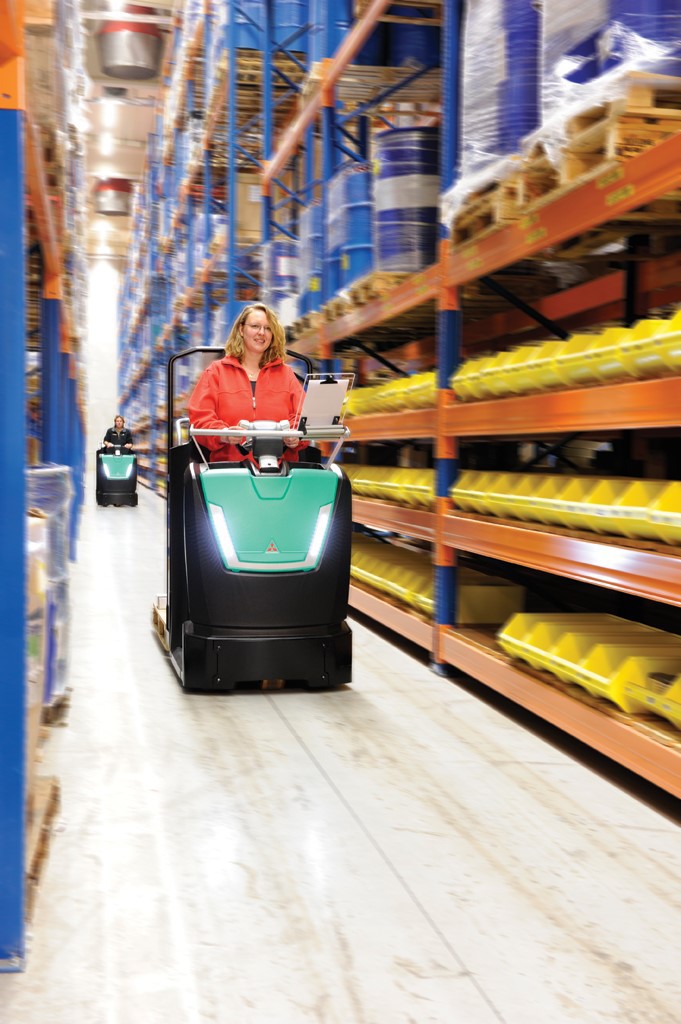 It starts with a designed walk-through cabin that enables the machine to stop at the optimum position between pick points. Rather than walking around the machine, the operator simply uses the cabin as a direct walkway to the picking point.
The cabin also delivers 40% greater space for the operator in a spacious and uncluttered workspace. The result is described as the market's largest platform along with easy on/off access from either side thanks to a step height of just 105 mm that reduces operator strain and enhances performance through the longest shift.
VELiA's entire floor mat acts as an activation sensor – allowing the truck to move as soon as the operator is in place. It also acts as a dead man pedal – ensuring that every driver can find a comfortable position – even when reversing.
VELiA features a sophisticated, programmable controller that allows the truck's acceleration, speed and braking settings to be precisely tailored to suite the operator and the application.
Operator control is further enhanced by VELiA's advanced electric steering system. This smart system automatically reduces speed whilst cornering and features automatic drive wheel centering – ensuring that operations stay safe and productive at all times.
OTHER ARTICLES IN THIS SECTION