ARTICLE
Anti-crush kick-pad
07 October 2016
Weston Handling Consultancy says that the safety of pedestrian stackers and trucks can be greatly improved with the new ACKPad anti-crush kick-pad.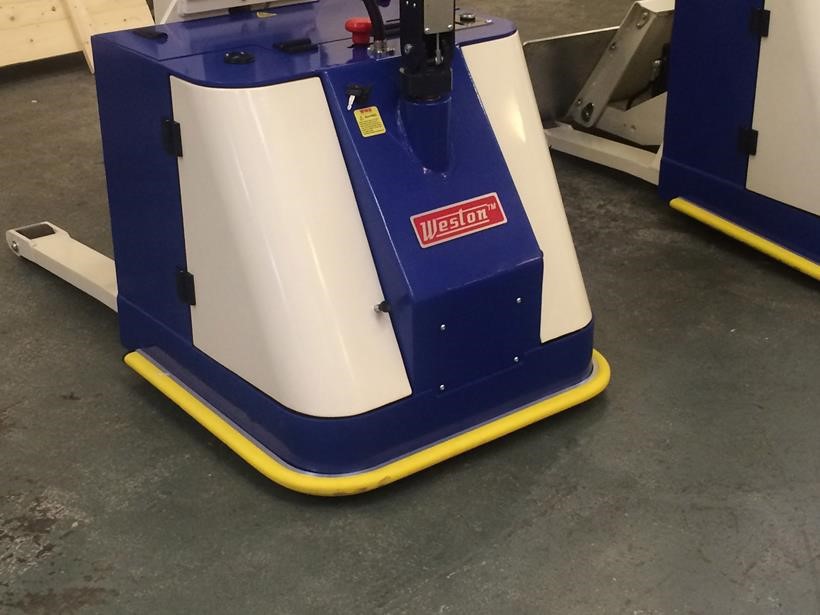 The ACKPad is said to protect operators from injury and employers from injury claims; protects equipment from damage; and protect your truck from accident damage.
The ACKPad connects directly to the E-Stop Anti-Crush stomach buttons on Powered Pedestrian Truck Tiller Arms. It can be fitted and connected easily and quickly, transforming your powered pedestrian trucks into some of the safest on the planet, according to Weston.
The company adds that the ACKPad "Anti-Crush Kick-Pad" can pay for itself in reduced insurance premiums and reduced damage.
From quickly available standard profiles shaped to fit your trucks, to fully custom molded, rhe ACKPad can be customized to suit all your trucks. A new modular and easier to retrofit version has had a patent application filed since IMHX.
OTHER ARTICLES IN THIS SECTION