ARTICLE
Suits low temperatures
13 October 2016
A temperature-controlled 3PL has opted for battery charging technology from Fronius for its logistics processes.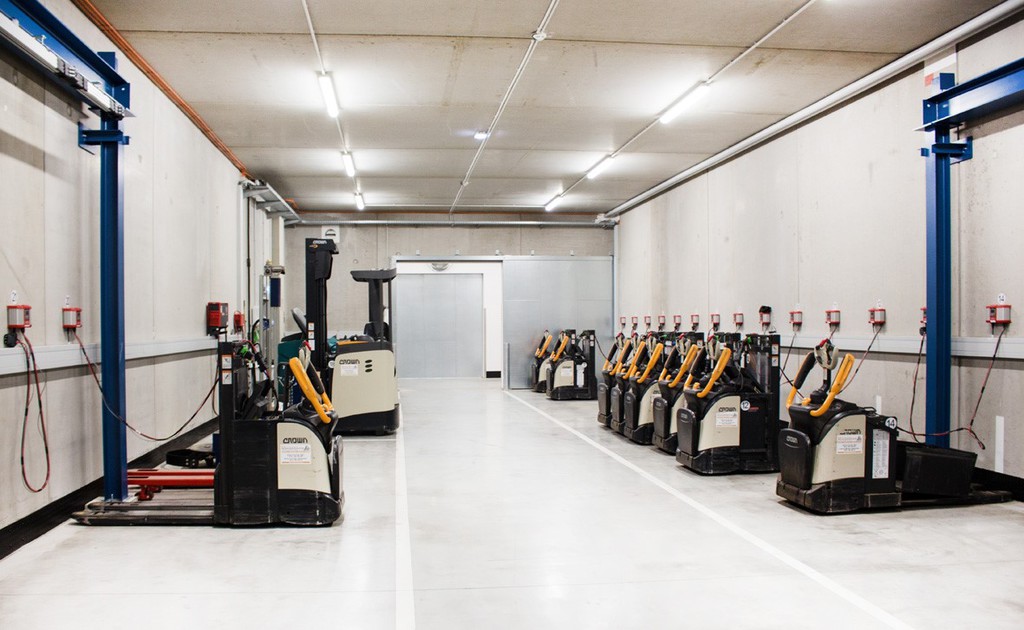 Frigologo specialises in the temperature-controlled storage and transport of foodstuffs and its logistics centre has four different temperature zones.
This presents an enormous challenge for the fleet of electrically-powered forklifts. Frigologo opted for Selectiva battery charging systems from Fronius. These devices ensure a safe, reliable and energy-efficient charge for the traction batteries, even at low ambient temperatures.
"Our devices have a 'temperature-controlled charging' function for use at low ambient temperatures," explains Fronius. "The battery charging system records the temperature inside the battery and adapts the final charging voltage accordingly."
This improves performance and extends the service life.
OTHER ARTICLES IN THIS SECTION