ARTICLE
Refurbished structure finds new life
11 October 2016
Rubb Buildings has refurbished a former military structure, which is now being used in the commercial sector by an industrial cleaning company.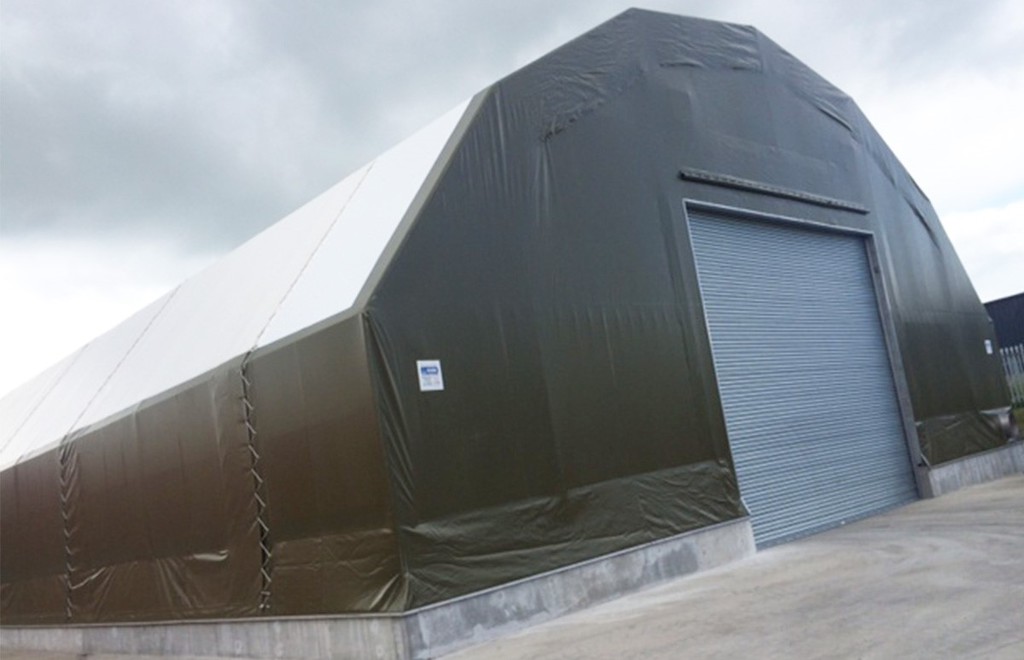 Rubb worked with an international service contractor which provides specialist solutions to the oil and gas, petrochemical, renewable, utilities, civil engineering and construction sectors. Specialising in high pressure and ultra high pressure water jetting and its associated applications, the client has developed a portfolio of services in support of customers in commissioning, maintenance and decommissioning activities.
The company contacted Rubb about purchasing a bulk storage facility for 20ft ISO containers used to house first response industrial clean-up packages for the oil and gas sector.
Sales Executive Steph Coyle secured the sale in January, within just a few weeks of starting her new job at Rubb. Steph worked closely with the client and the Rubb design and manufacturing team so elements of the original structure could be redesigned to accommodate their expanding storage requirements.
The 20m wide x 24m long refurbished NV structure, with sidewalls measuring 3m high, was delivered to Aberdeen.
Steph said: "I learned a lot about the whole process here at Rubb, from first contact with a client and the sale, to design, manufacture and construction, right through to completion of the refurbished fabric structure."
Andrew Knox, Rubb UK Sales Manager, said: "This has been a great first job for Steph. It has been quite a learning curve. Many aspects of the job needed a lot of care and attention, including site specific steel work modifications, but we successfully delivered a fully refurbished and operational building to the customer, which they are very happy with."
OTHER ARTICLES IN THIS SECTION