ARTICLE
WMS aimed at small online retailers
08 November 2016
ProSKU is a cloud-based warehouse stock management application aimed at helping online retailers manage and track inventory.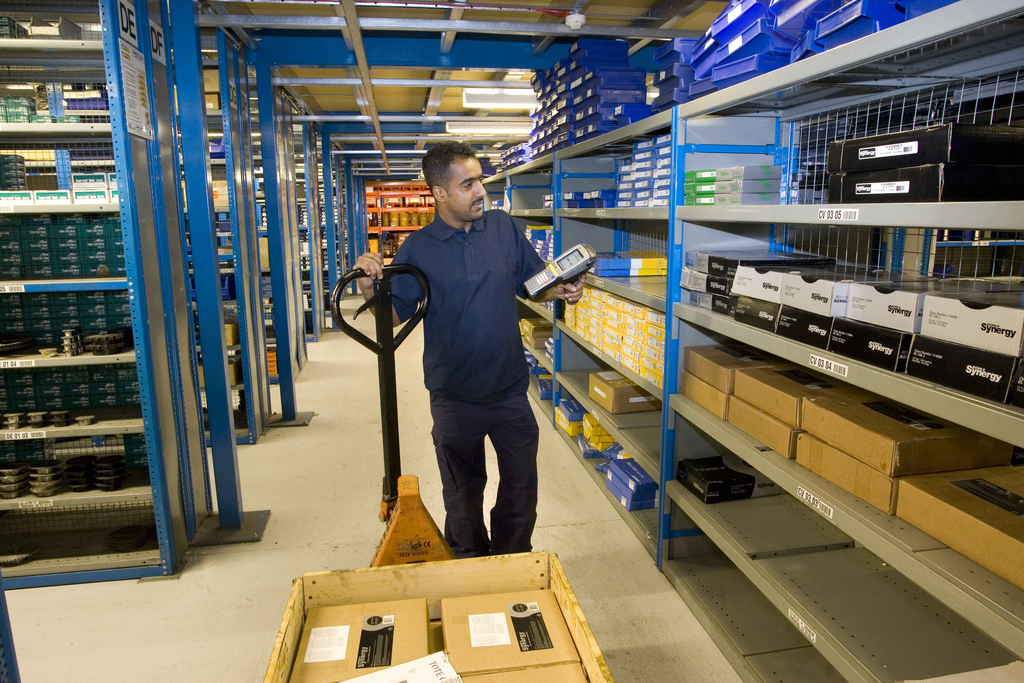 The application integrates quickly and easily with all popular e-commerce platforms including eBay, Amazon, Woo Commerce, Magento and Shopify, as well as traditional CRM solutions such as Sage. It supports the essential warehouse stock management functions including receipt and putaway, picking and despatch, stock management, and reporting. ProSKU has been developed by Chess Logistics Technology.
Many online retailers offer exceptional customer experiences but struggle to manage their stock effectively, particularly as their businesses grow. Inaccurate stock information and failure to identify where items are located in the warehouse can limit a retailer's performance - stock levels may be too high, leading to inefficient use of space and hidden cost, or too low, leading to missed opportunities.
Although some e-commerce platforms offer limited stock management capabilities, few if any provide the features and flexibility to meet the long-term requirements of start-ups and growing businesses. Established enterprise warehouse management system applications are typically too complex or expensive. ProSKU bridges the gap by providing a well-featured and easily deployed solution designed to meet the current and future needs of online retailers. Single and multi-site operations are supported.
Easy set-up
During set-up, users follow simple and intuitive on-screen workflows to create their warehouse layout and enter stored product data which along with customer, supplier and live inventory data can be entered manually or imported in any common data format. The application also incorporates an API for rapid integration with other web applications.
ProSKU is hosted on extremely secure, backed-up servers. This ensures a robust and resilient stock management component to the integrated e-commerce solution with maximum possible service availability and almost no risk of data loss. The application can be accessed from any PC, laptop, tablet or smartphone using any modern browser.
Pricing is based on a monthly pricing plan with a minimum commitment of one month and no hidden start-up costs. The system is accessible to the extent that set-up can be undertaken by the user with minimal assistance from the vendor. Detailed operating guides and video tutorials are provided to assist but ProSKU also provides cost-effective support services for those customers who require more handholding during the key implementation phase. After commencing live operations, a range of support options is available to suit varying needs.
ProSKU incorporates:
• Receipts and putaway: simple and flexible management of incoming stock items. Users can process receipts rapidly while recording important data accurately. The system makes intelligent automatic decisions but also allows manual operations. It generates pallet labels and documentation for putaway execution, and allows rapid confirmation or amendment of successfully completed movements. Post confirmation, all receipt data is archived with full movement history, as well as period-based goods-inward reporting.
• Picking and despatch: these functions facilitate rapid conversion of orders to despatches. Automatically imported (API or CSV) or manually keyed orders can be viewed, selected and processed. Flexible picking strategy allows order selection by ability to fulfil with pre-process check to verify product quantities. Single, wave and cluster picking options are standard.
• Standard stock rotation is FIFO (first in, first out) or BBE (best-before-end), with specific criteria selection including date, batch and status also available. Standard task documents and on-screen confirmation are provided with an optional handheld scanning module to allow combined execution and confirmation. Handling of pick exceptions ensures full integrity at the confirmation stage.
• The despatch function offers dual options to confirm onward consignments. A standard despatch process allows quick validation and despatch paperwork print, while a 'scan and pack' feature offers order scanning at product or item level to ensure despatch integrity.
• Stock Management: all the essential stock management functions are included, providing users with the ability to control and deal with all stock-handling scenarios and exceptions. Stock check functions allow verification by location, product or ownership, offering the flexibility for regular cyclic stock checking.
• Reporting options are designed to offer stock and movement data in a highly accessible form while allowing considerable scope for formatting. Reports have pre-defined fields and allow additional user field definition. Sequence selection, filtering, sorting and totalling are also available where appropriate. All reports will be selectable by key identities like depot and stock ownership.
OTHER ARTICLES IN THIS SECTION