ARTICLE
Designed for hand pallet trucks
26 October 2016
Goplasticpallets.com has strengthened its range with the SF 1208 M3R Euro pallet.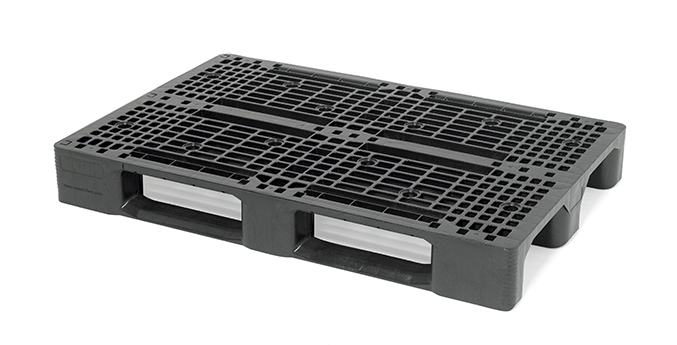 Designed and manufactured by Smartflow, the pallet is medium duty with an open deck that sits on three runners, so is suitable for use in racking.
With strong, rounded edges the new pallet is said to be ideal for easy-use with hand pallet trucks, providing a smooth transition when loading and unloading. Its solid, smooth runners also ensure there are no traps where dirt and dust can collect.
The new addition is made through the "mono-block" moulding process which guarantees a robust, durable and uniform pallet is produced.
It is available in recycled and virgin high density Polyethylene (HDPE).
Weighing 11kg, it has a maximum static stacking load of 4,000kg and can also be retro-fitted with steel reinforcements, increasing racking capacity from 500kg to 900kg.
Furthermore, this smart Euro pallet can be customised with the addition of 22mm lips, which are of use within the Automotive industry for the safe distribution of parts, or use with KLTs and Euro crates.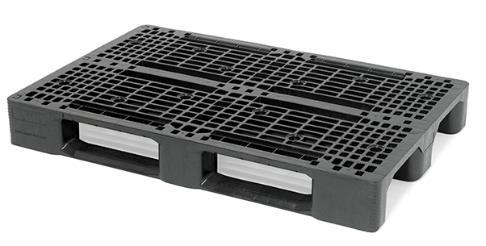 The SF 1208 M3R sits low to the ground, mimicking the height of common wooden pallets, making it an ideal solution for businesses who want to transition from using wooden to plastic pallets.
Similarly, the low height is highly compatible with automated systems. The SF 1208 M3R can be stacked up to 16 pallets high in 33 stacks to fill a standard trailer (528 pallets).
The pallet is exclusively available from Goplasticpallets.com.
Jim Hardisty, managing director of Goplasticpallets.com says: "The SF 1208 M3R is a great addition to our truly comprehensive range. Thanks to its well thought-out specifications we can see this new Euro pallet proving popular with the automotive, food and pharmaceutical industries, as well as in closed loop distribution."
OTHER ARTICLES IN THIS SECTION