ARTICLE
Door heightens hygiene standards
29 November 2016
Union Industries has installed a new Matadoor to help maintain strict hygiene standards for James T. Blakeman & Co.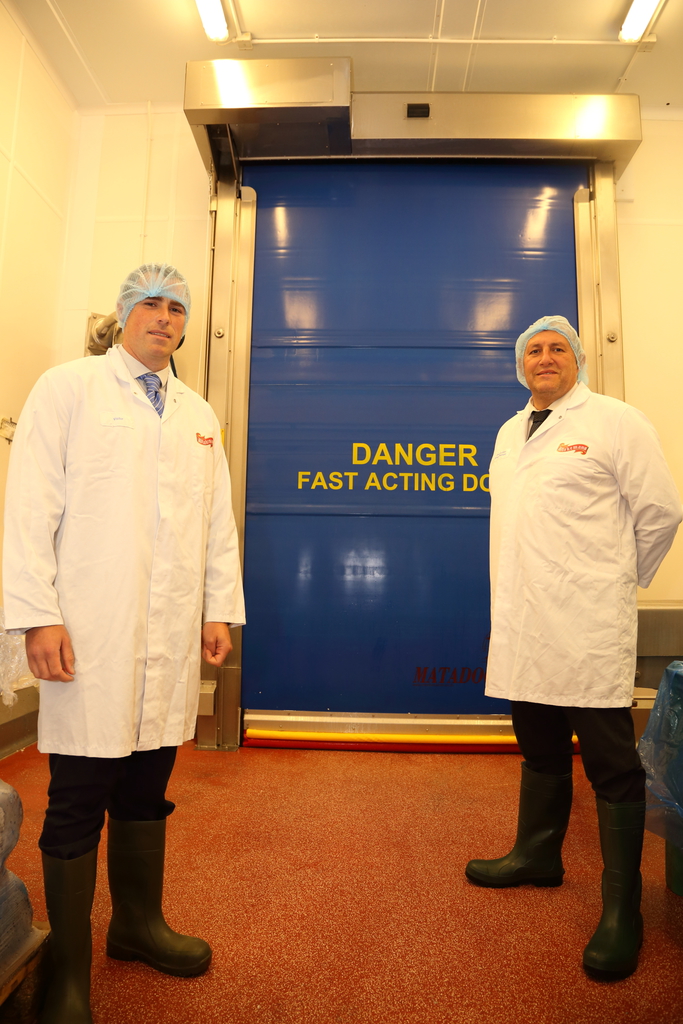 The meat-based product supplier has had the Matadoor fitted by Union's technicians between its Production and Packaging areas to create a divide during wash-down periods. The Matadoor has replaced an old problematic high speed door from another manufacturer which could not withstand the high usage and arduous environment within this busy production area.
Used by pedestrians and operated by a push button, the door – the steel parts of which are made from Grade 304 Stainless Steel – will also help to maintain a consistent temperature thanks to its opening speed of 1.6m per second and auto-close operation, which helps to prevent the cold air escaping and warm air entering the area.
The Matadoor comes with free entry into Union's Lifetime Warranty Scheme. This cover not only provides an extensive guarantee but also includes service visits from Union's highly trained technicians as required.
Brian Littleton, head of Hygiene & Projects at James T. Blakeman & Co said: "The high speed doors we utilise in our facility are integral to our operation, which means they must be durable and efficient. That's why we continue to take advantage of Union's first class, British-built products and its continued maintenance service."
Neil Irwin, Technical Sales Engineer at Union Industries, said: "James T.Blakeman & Co Ltd now has several of our doors installed at its Newcastle-under-Lyme site since 2014, when we installed an Eiger door to help maintain a constant temperature within their freezer. Following that initial installation we installed four partial Stainless Steel Matadoors for temperature control in the Chilled Warehouse, followed by a further Eiger Freezer Door as part of a new Tempering Room Project.
"A large proportion of our sales are to existing clients that have seen our products in action and understand why they are regarded as the best on the market – it's a great testimonial."
OTHER ARTICLES IN THIS SECTION