ARTICLE
Hubtex truck loads from front and side
11 January 2017
The multidirectional forklift FluX is a new addition to the Hubtex portfolio.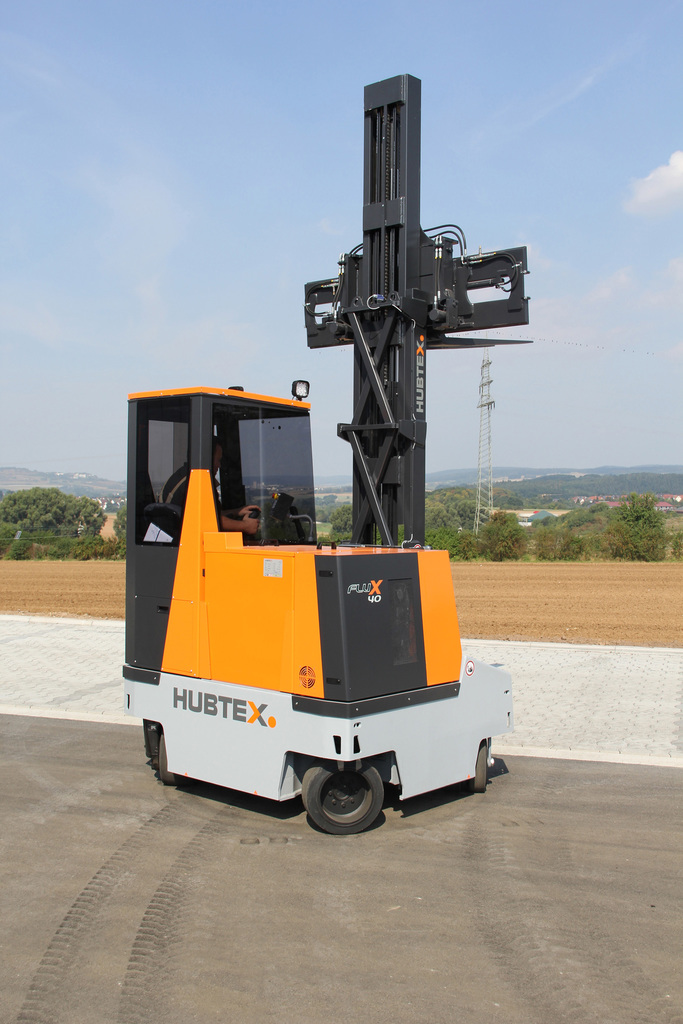 Hubtex has released a new multidirectional counterbalance forklift. FluX is available in two load-capacity classes – 3,000kg and 4,000kg – with a 48-volt power system and four-wheel chassis. It can be deployed as both a front and sideloader.
It is suited to transporting both pallets and long objects. In addition to its speed of up to 12 km/h, Hubtex's patented HX steering system also delivers major benefits. Thanks to the steering system installed as standard for the first time, the FluX can swiftly switch from travelling forwards to sideways without stopping, in a way that causes minimum wear and tear to the vehicle. Depending on how it is deployed, users can save a substantial amount of time, especially when the vehicle is used for handling both long objects and pallets.
The process of loading and unloading trucks is also much quicker due to the lack of mast travel. With the vehicle featuring a system that automatically reduces its speed depending on the steering angle, users can safely travel at optimised speeds. The structure of the frame is also new. The forklift features a compact frame measuring 1,850mm or 1,950mm in length, while offering substantial ground clearance of 150mm. This enables pallets to be loaded simply, even at the end of aisles. The entry-level version of the forklift is available with a forklift carrier for long objects that spans the entire length of the frame. The carrier is also available in hydraulically adjustable form or with a lateral slider as optional extras.
OTHER ARTICLES IN THIS SECTION