ARTICLE
Effective labelling
10 January 2017
The management of any warehouse or stores needs effective labelling and identification.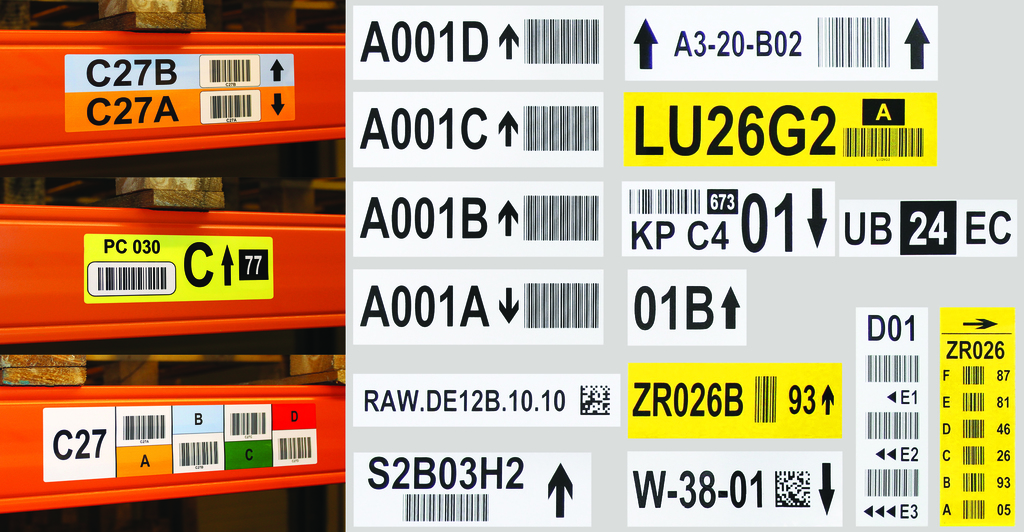 Stock needs to be identified and in its rightful place in order to maximise order picking and minimise costly errors. It is understood that order pickers working with an ineffective system waste a large proportion of their time trying to pick goods that are not where they are supposed to be.
For many SMEs having a full barcoded order picking system isn't feasible due to costs and as a result most business retain their existing systems which often become antiquated as a result of changes in product, market fluctuations and warehouse practices. A small outlay to produce a labelling system can help in achieving lower picking times, reduce errors and often help in increasing customer satisfaction and retention.
Beaverswood manufactures labels of all kinds, magnetic or self-adhesive for pallet racking and for shelving and on various materials to suit your application including cold storage The labels can be printed with alpha numeric codes, random sequences, barcodes and colour level identification.
Beaverswood manufacture and install the labels.

OTHER ARTICLES IN THIS SECTION