ARTICLE
Corrugated manufacturer boosts production throughput with Mosca machines
26 January 2017
The Limerick site of Rigid Containers has been upgraded following its acquisition from ICS Europaks in 2015.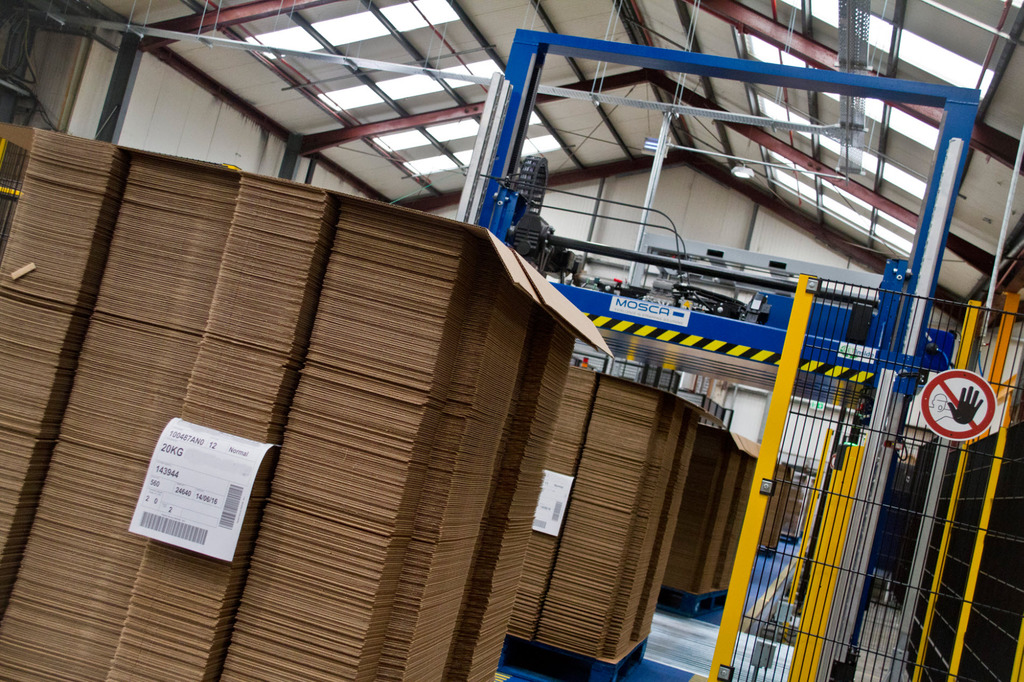 The Mosca machines installed include a KCK-131-26 palletiser and a MCB-2 strapping machine, along with a Genesis Futura stretch wrap system. In addition, the new line features a three-colour Bobst FFG 924 NT flexo folder gluer, set up with a Bobst pre-feeder and a Dücker Corrpal palletising line.
The Rigid site at Wellington in Somerset is running a similar machinery set-up and the Limerick installation has been established to achieve comparative efficiency results. The site has already seen a 30% increase in throughput.
Long history
Rigid has a long history of using Mosca systems at its five sites because of the efficiency and robustness of the machines. Together with their performance in a demanding manufacturing environment, these were important deciding factors in these latest additions.
As Steve Whitby, the site manager who specified and oversaw the installation of the Mosca equipment, explains: "The team at Rigid was impressed with the enthusiasm and technical expertise the Mosca team had regarding advising on various machinery specifications and how the system could fit in with plans for the new Bobst machine."
Combining high speed with economical operation, the KCK-131-26 palletiser features Mosca's patented SoniXs sealing technology, which welds the strap ends using high-frequency ultrasonic vibration. This provides a faster and more environmentally-friendly solution than conventional friction welding methods. The machine features easy set-up and operation via an 8" Siemens touch panel and it can be easily integrated into any processing line.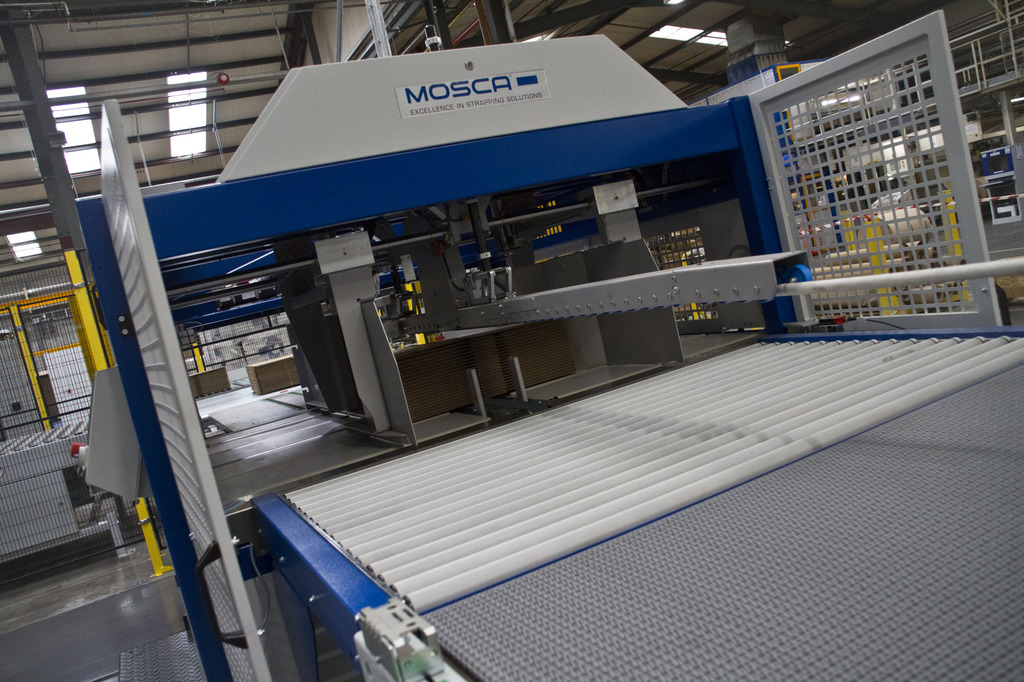 The MCB-2 fully-automated strapping machine is the latest generation of corrugated bundle strappers with integrated squaring device. It provides fast set-up and changeovers, with extremely high process reliability. Smooth bundle control is achieved by the latest brushless DC technology, giving a top speed of up to 27 bundles per minute.
The Mosca equipment was installed along with the new Bobst in an eight week time frame specified by Rigid.
"The whole installation process was what we expected from Mosca and the company's technical experience helped greatly," concludes Steve Whitby.
"As we have a long history with Mosca, we knew that the machinery would be installed on time; there is a great deal of thought and time given to ensuring that the new machines match the expectations of our company helping us to meet the needs of our customers."
OTHER ARTICLES IN THIS SECTION