ARTICLE
Tugs in hazardous areas
02 March 2017
"Electric tugs can complete the ignition triangle in Zoned hazardous areas, unless they are suitably protected," Rob Vesty, sales manager, UK and Ireland, for safety company Pyroban, said. "We believe there is a growing population of tugs in hazardous area operations and businesses need to ensure their staff are safe while offering manual handling assistance."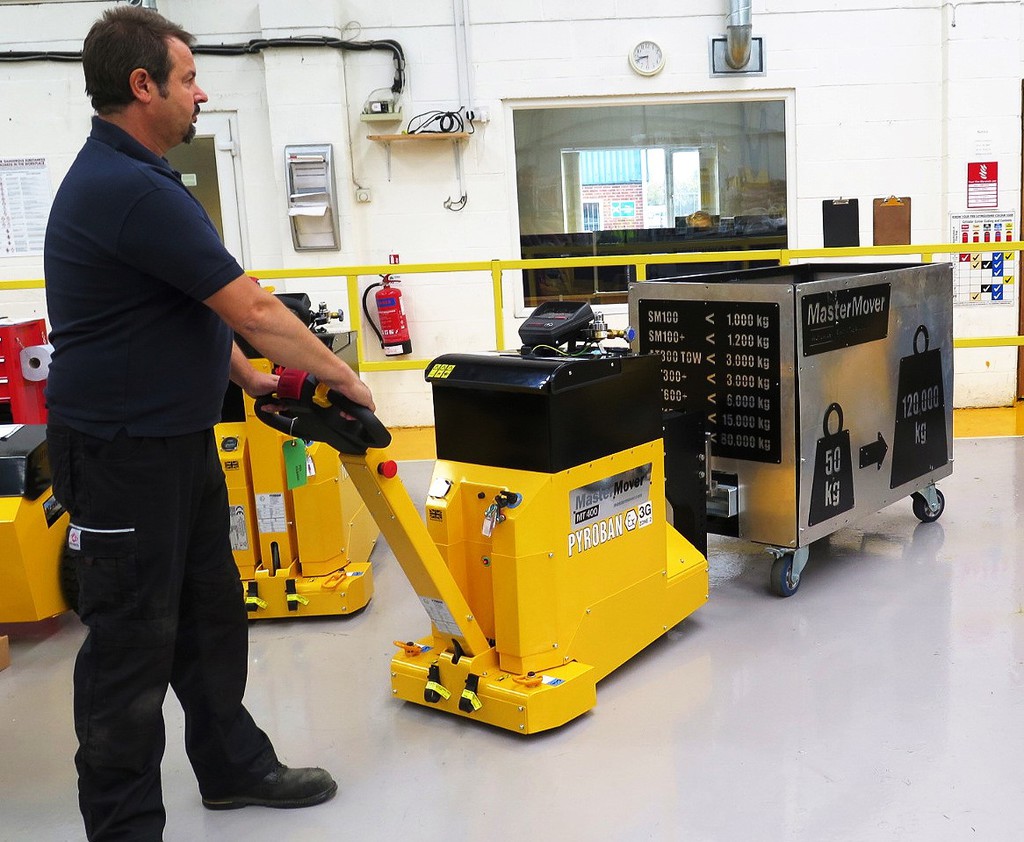 Electric tugs are typically used to push, pull and steer heavy loads that are on caster wheels or rails, in a production plant for example. MasterMover is one tug manufacturer that has been working with Pyroban to ensure that any customer operating with a potentially explosive atmosphere receives an ATEX compliant model.
Pyroban can convert almost all models in the MasterMover range for Zone 2 operation using system6000E, a conversion process which takes 6-8 weeks in one of Pyroban's factories in the UK or the Netherlands.
One of the main features of system6000E is the gas detection system that will safely shut down the tug and bring it to a controlled stop when it detects rising levels of flammable gas or vapour. The system self-tests at start-up and auto-calibrates giving assurance to operators working in potentially explosive atmospheres each day.

OTHER ARTICLES IN THIS SECTION