ARTICLE
Green and inflatable
06 March 2017
Easypack, the manufacturer of environmentally-friendly packaging solutions, has introduced a new 'green' air cushion solution to its sustainable packaging portfolio.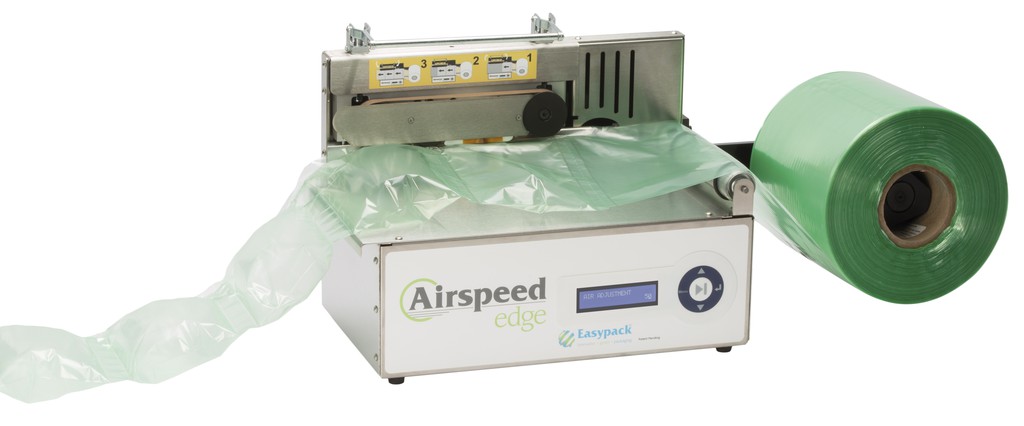 Airspeed edge is a compact and flexible inflatable void fill system which offers an environmentally-friendly solution for on-demand packaging. Producing lightweight, puncture resistant film per minute, the system is described as fast, ultra-quiet, easy to load and easy to use. Weighing just 12kg, this portable system is versatile for use in any packing area, hopper system or work bench.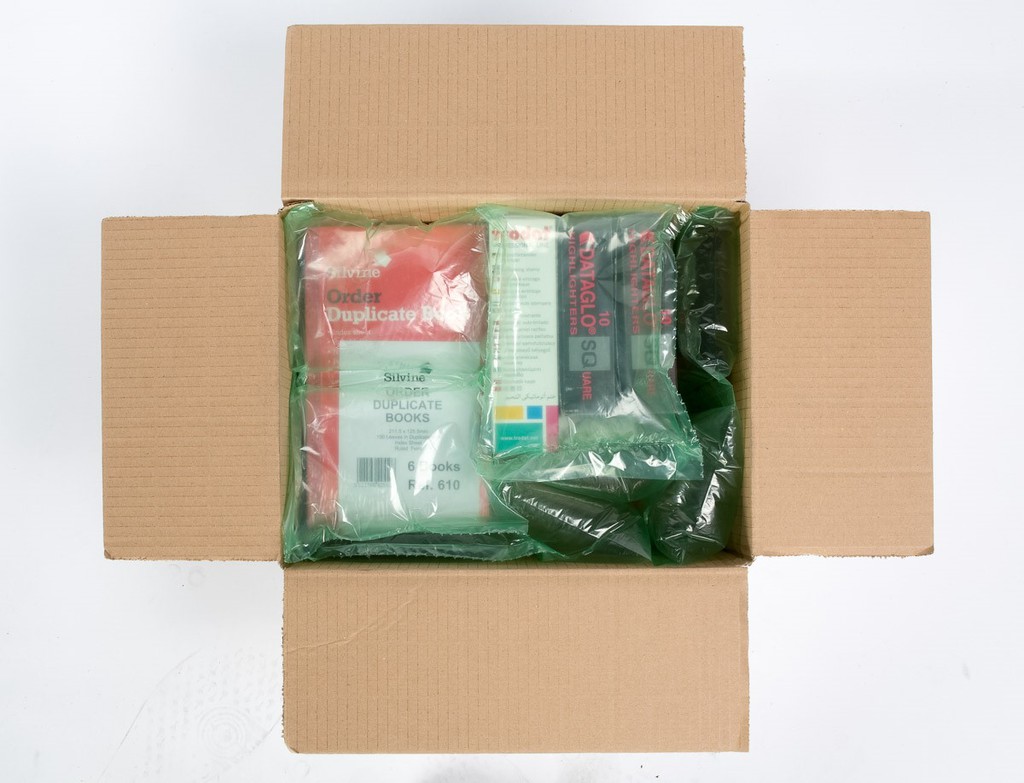 The green-tinted film, called EP-Flex Renew, is an environmentally-friendly alternative to standard polythene air cushions. In comparison, EP-Flex Renew contains a natural organic additive that accelerates the breakdown of the film.
Easypack will be giving product demonstrations at this year's Packaging Innovation Show in March and eDelivery Expo in April - both taking place at the NEC, Birmingham.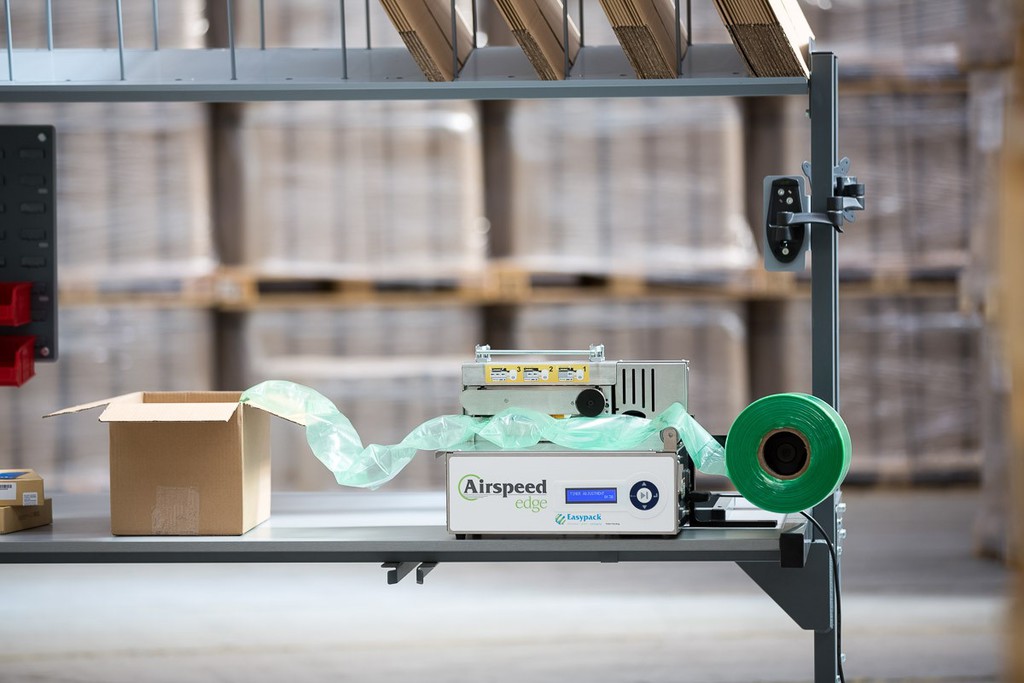 OTHER ARTICLES IN THIS SECTION