ARTICLE
Haulier boosts safety with telematics
07 March 2017
As a result of using the Fleetmatics GPS Vehicle Tracking Solution, Ian Stirling Haulage has improved safety for its drivers. Using the speeding alerts, Mr Stirling is immediately notified if one of his vehicles exceeds a pre-set speed threshold.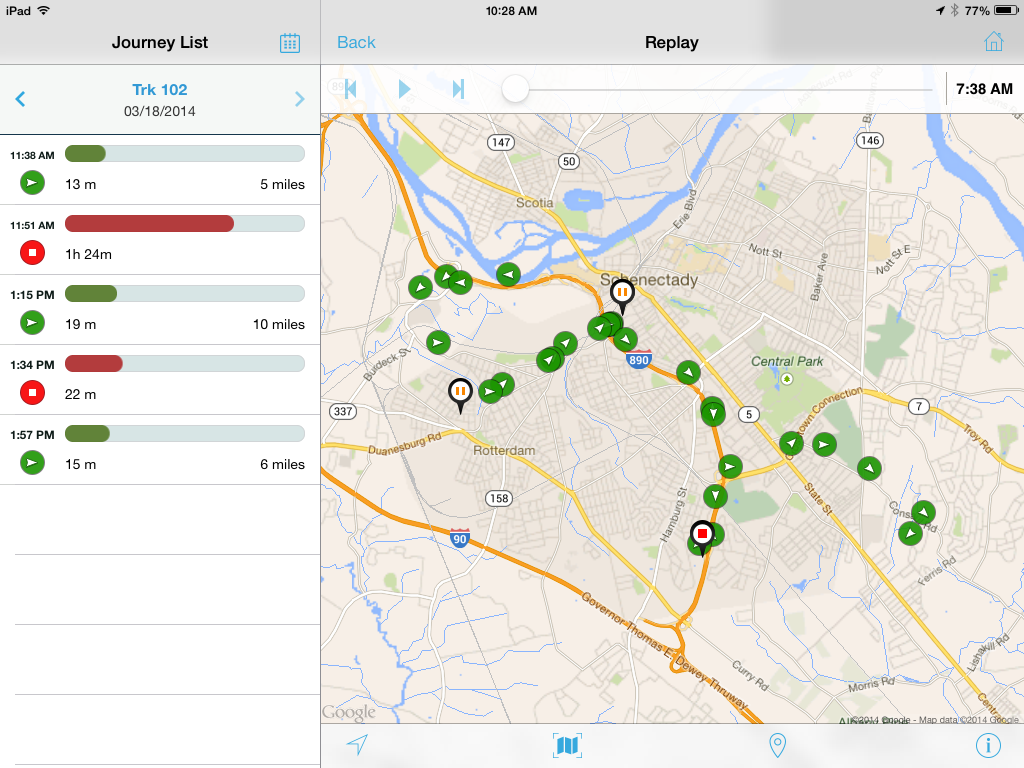 "Drivers can sometimes get distracted out on the road," said Mr Stirling. "Fleetmatics helps them keep their speed down and has even changed their driving style."
Customers of Ian Stirling Haulage have also realised the benefits of GPS. The company's customers are made aware that Stirling's trucks are tracked. They can get down to the minute estimates on when the trucks will arrive. In addition, delivery times are shorter since Fleetmatics GPS makes it easy to choose direct routes and avoid traffic congestions with Google Mapping.
Fleetmatics GPS has helped Ian Stirling Haulage significantly tighten their expenses through a variety of fuel saving features.
According to Mr. Stirling, his company utilises the Live Fleet feature to know exactly when drivers arrive at a job site and how long it took for them to get there. This eliminates any routing discrepancies and ensures drivers use the quickest route possible to a job.
Dispatchers now have the ability to locate the vehicles nearest to any job site, thus further cutting fuel usage. The automated reports also allow Mr Stirling to see any excessive mileage and unauthorised vehicle usage on off-days.
In addition, the idling reports show which drivers waste fuel by running their vehicles as climate control during hot or cold days. Ian Stirling Haulage effectively used the information from this report to significantly reduce idling times.
"We have cut our fuel costs dramatically," said Mr. Stirling. "In fact, the fuel savings alone more than cover the costs of the system."
OTHER ARTICLES IN THIS SECTION