ARTICLE
Sweet access solution
31 March 2017
A UK food and confectionery manufacturer relies upon a pair of Stertil FlexiEdge fast-action doors to provide access to a fork truck drivers training facility and a stores area within its manufacturing and distribution complex in York.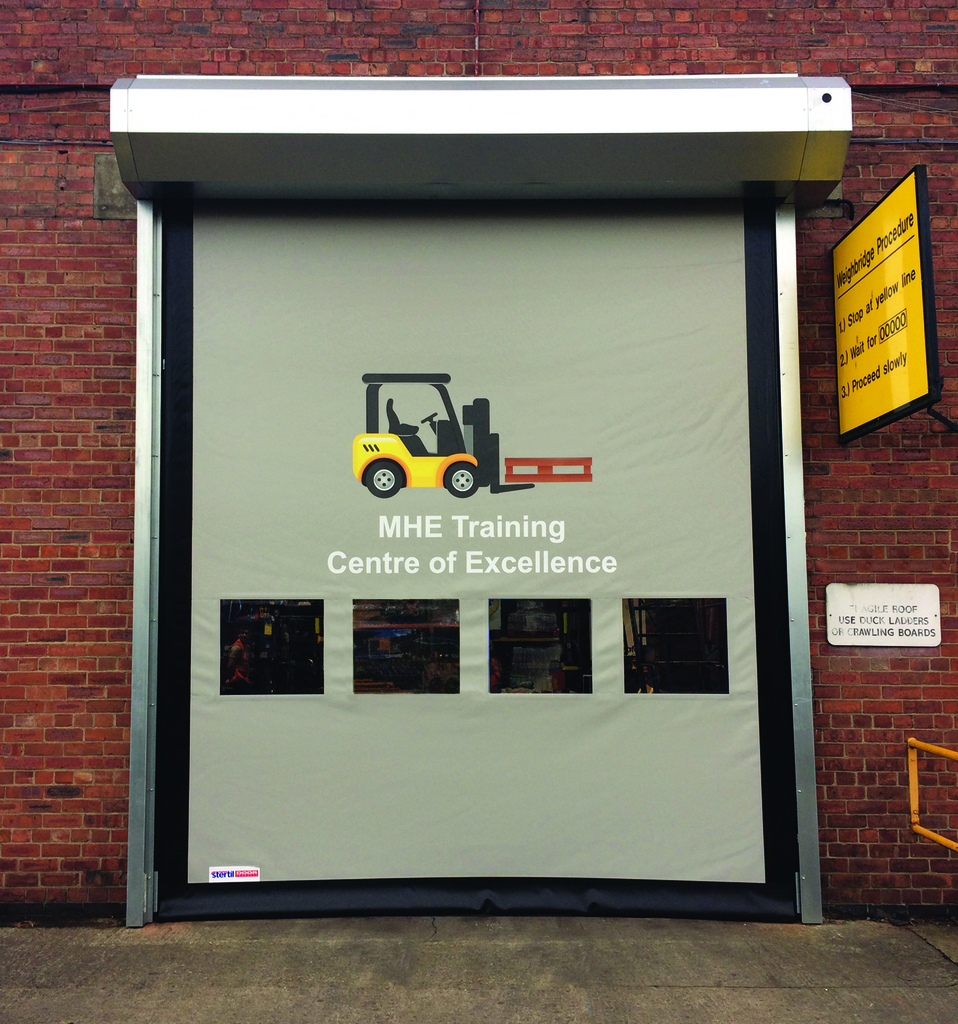 Stertil's FlexiEdge range comprises 16 models of many different types and styles including internal and external doors, all-weather doors, cleanroom and freezer/coldroom doors plus emergency exit doors incorporating breakthrough curtains. Standard models are available in widths up to 11 metres and heights of 5.5 metres whilst bespoke and special sizes may be specified. Also, the range provides impressive travel speeds up to 2.7 metres per second (opening) and 1.2 metres per second (closing).
The door curtain is fully flexible with a soft bottom edge which self-adjusts to seal on an uneven floor and eliminates any possibility of causing injury to users. In addition, the incorporation of an infra-red photocell, fitted 300mm above floor level, supported by a bottom edge wireless detector ensures instant halting of all door movement in the event of sensing an obstruction. Also, if the door edges are knocked out by a vehicle collision, they are automatically re-inserted in the side guides as the door opens.
OTHER ARTICLES IN THIS SECTION