ARTICLE
Live demos of telescopic boom conveyor
08 May 2017
The Sovex team will be on hand to offer insight into how investments in the latest vehicle loader and transport conveyor technologies can help streamline solutions for companies operating warehouses and distribution centres.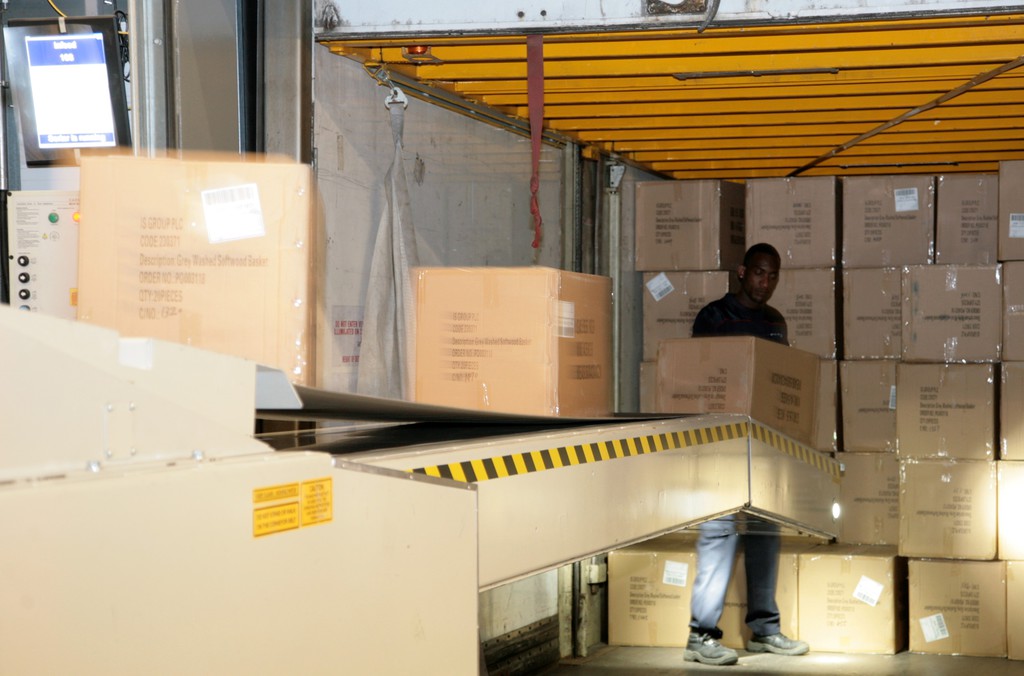 Making an investment in automating the goods-in process will not only reduce the amount of stock required as inventory, therefore reducing working capital but will also reduce the storage space required for stock. Freeing up space allows your company to grow – shipping more product without the need to build additional distribution centres.
Sovex extendable conveyors increase efficiencies in your warehouse by as much as 30% and the reduced labour costs quickly offset the capital expenditure. Manual handling of products is minimised and fewer warehouse operatives are required to operate the conveyor. Available fixed or fully mobile and with different belt or roller widths to suit the product dimensions you receive and ship.
A founding partner, Sovex takes great pride in its on-going association with the Warehouse Technology Group (WTG) having had a Vehicle Loader permanently in-situ at the Logistics Research and Innovation Centre (LRIC) since the inception of this unique collaboration.
The boom conveyor has remained in use on a daily basis as a tool for logistics learners at Mantra Learning, Manchester and also for practical demonstrations with clients.
OTHER ARTICLES IN THIS SECTION