ARTICLE
Up to 30% energy costs saved
12 June 2017
Fronius UK opened its doors to over 200 visitors for its Open Day.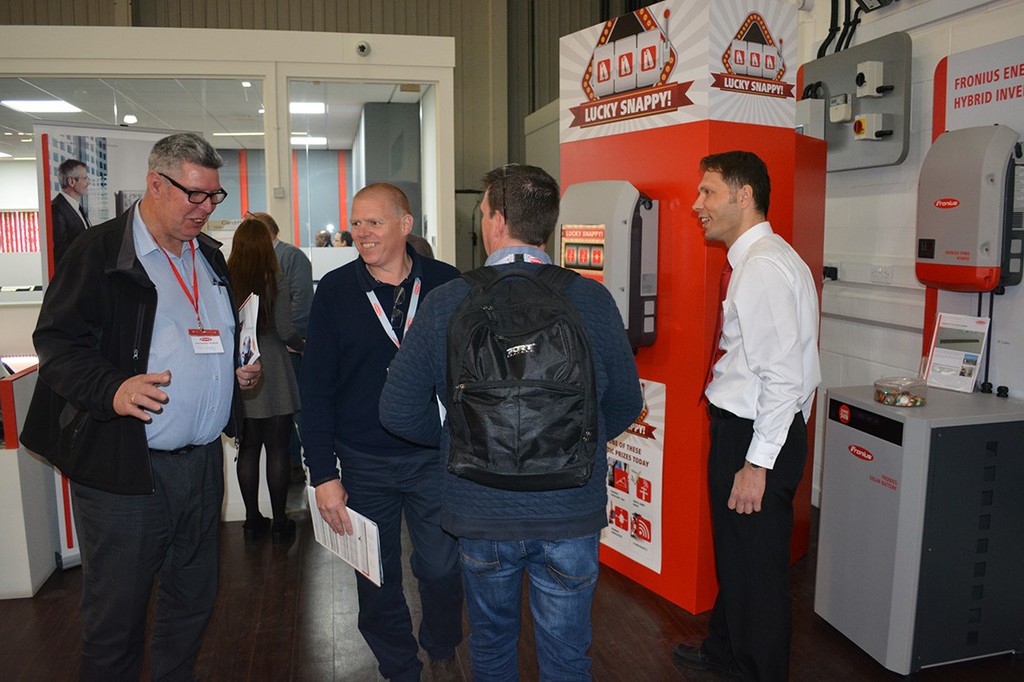 The day was filled with product demonstrations featuring the latest technology and included topical seminars from both Fronius and external guest speakers, providing visitors an informative day of industry knowledge. The event was themed Back to the Future and there was a BTTF DeLorean for the day, signed by the cast. All talks and product demonstrations were based on the technology of the "future" – what's coming up, upgrades, processes, downloads and so on.
Fronius welcomed forklift fleet owners to discuss the savings potential when using the intelligent "Ri" charging process unique to Fronius. The company guarantees to save money on the energy costs of running a forklift truck fleet – by up to 30%. Its offerings range from the sale of single battery chargers to total system solutions including multiple charging modules and complete charging rooms. Monitoring of the battery charging process can also optimise charging operations and identify battery defects with Fronius' online visualisation tool, the I-SPoT Viewer.
A talk by European sales manager, Norbert Scharinger, discussed the future of what powers the forklift truck and compared the main existing technologies from different types of battery to different fuel cells.
OTHER ARTICLES IN THIS SECTION