ARTICLE
All-terrain tug released
15 June 2017
MasterMover is powering up its range of all-terrain load moving equipment with the new ATT400+, a powerful electric tug with a high performance hydraulic coupling.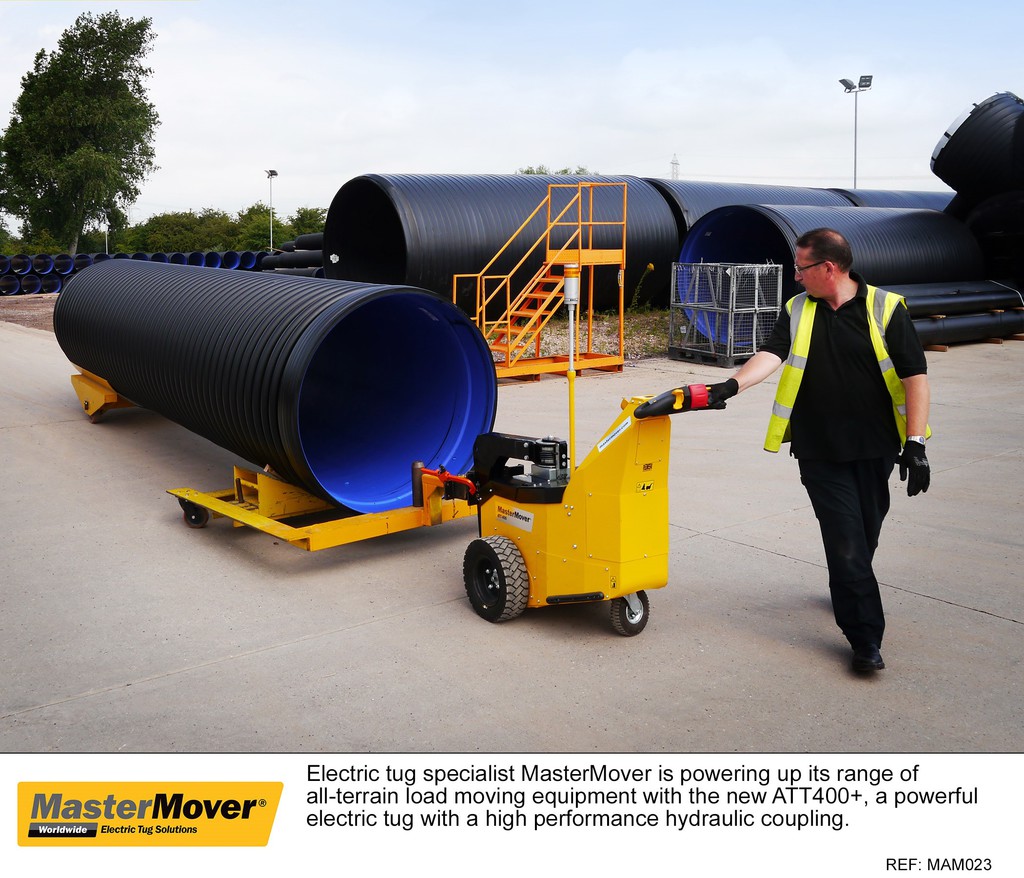 The ATT400+ allows plant engineers, maintenance staff and handling operators in industrial environments to move heavy loads of up to 5,000kg on castors or 40,000kg on rails.
Due to the nature of industrial environments, plant staff are often required to handle heavy products or components across uneven or cluttered floor spaces. This poses a challenge for traditional load handling equipment, with operators often requiring the use of forklifts or cumbersome alternatives that reduce productivity and create safety risks.
The ATT400+ electric tug allows pedestrian operators to effectively and efficiently handle heavy loads on all surfaces, with the tug's specially designed hydraulic arm transferring the load's weight onto the wheels. This, in addition to the redesigned body of the tug and puncture-proof tyres, means that staff can handle up to five tonnes in any operating condition.
MasterMover has redesigned the body of the tug to generate more traction. The main wheel has been moved forward and is now reinforced by a smaller supporting wheel at the back, which provides better balance.
OTHER ARTICLES IN THIS SECTION