Home
>
Door manufacturer re-launches website
ARTICLE
Door manufacturer re-launches website
07 August 2017
Hart Door Systems, the Newcastle upon Tyne–based industrial door manufacturer, well known for its wide range of quality industrial door products including its Speedor brand of high-speed doors, has re-launched its website.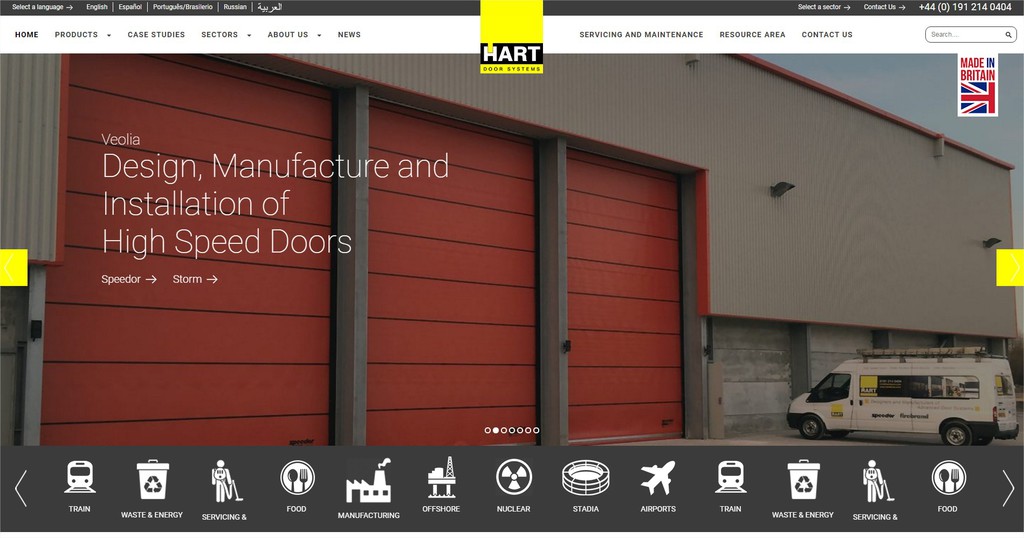 IT manager John Loftus says the pace of technological change means a website needs to be in step.
"We have reappraised what we want from the web. Apart from it looking professional it is user friendly with an emphasis on the visual element rather than lots of copy," he said.
"Visitors will find more news, case studies and a focus on sectors. It is mobile responsive and has full social media integration," he added. "It also has user login functionality to access specific downloads. All in all it is a great site to visit with full translation of pages for international visitors. Bearing in mind the speed of change, the site is scalable for future growth."
RELATED ARTICLES
No related articles listed
OTHER ARTICLES IN THIS SECTION